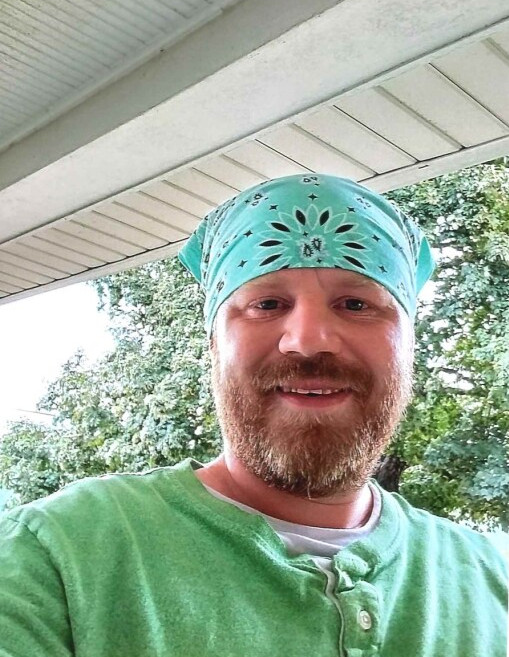 Gage Kadan Fugate, 31, passed away on September 29, 2023.
Gage was born on September 10, 1992. 
He is preceded in death by his paternal grandparents, Hazel Virginia Williams and Dencil Fugate; Maternal grandparents, Mary Barbour and Freddie Barbour. 
He is survived by his daughter, Ryleigh Hazel Fugate; his parents, Gallard and Angie Fugate; his sister, Aquayla Fugate; his nephews, Kayson, Haidon, Zaydon Fugate and his niece Stormie Jade Fugate. He is also survived by many aunts, uncles, cousins, and friends. 
Gage was one of a kind. He had the biggest heart, the goofiest laugh, and was strong willed and stubborn at times. He will be missed greatly by many people. 
Gage had battled addiction for about half of his life. When he went to rehab two years ago, he was determined to do better, to be better. While thriving in completing his treatment program, his battle came to an end and his sudden relapse claimed his life.
If you're struggling with addiction, know that you can do it! Take it minute by minute. It's never too late to change your life. Someone out there is cheering you on.
Funeral Service will be 12:00 pm Saturday, October 7, 2023, at Wilson Smith Funeral Home, Clay, WV with a one-hour visitation from 11:00 am to 12:00 pm with minister Toby Mitchell officiating. Burial will follow in the Holcomb cemetery, Bickmore, WV.
Online condolences may be sent to the family at www.carlwilsonfuneralhome.com
Wilson Smith Funeral Home is honored to be serving the Fugate family.