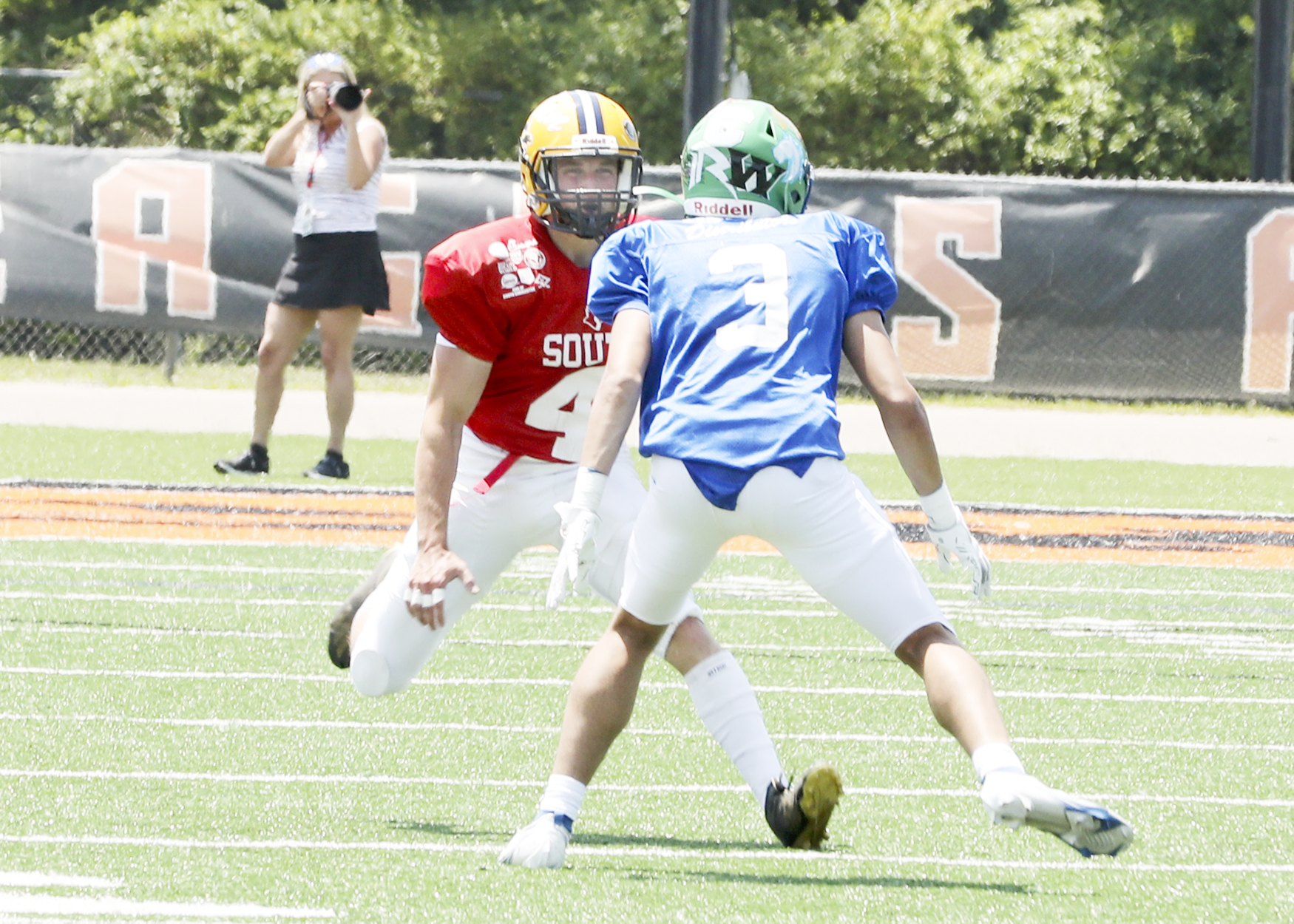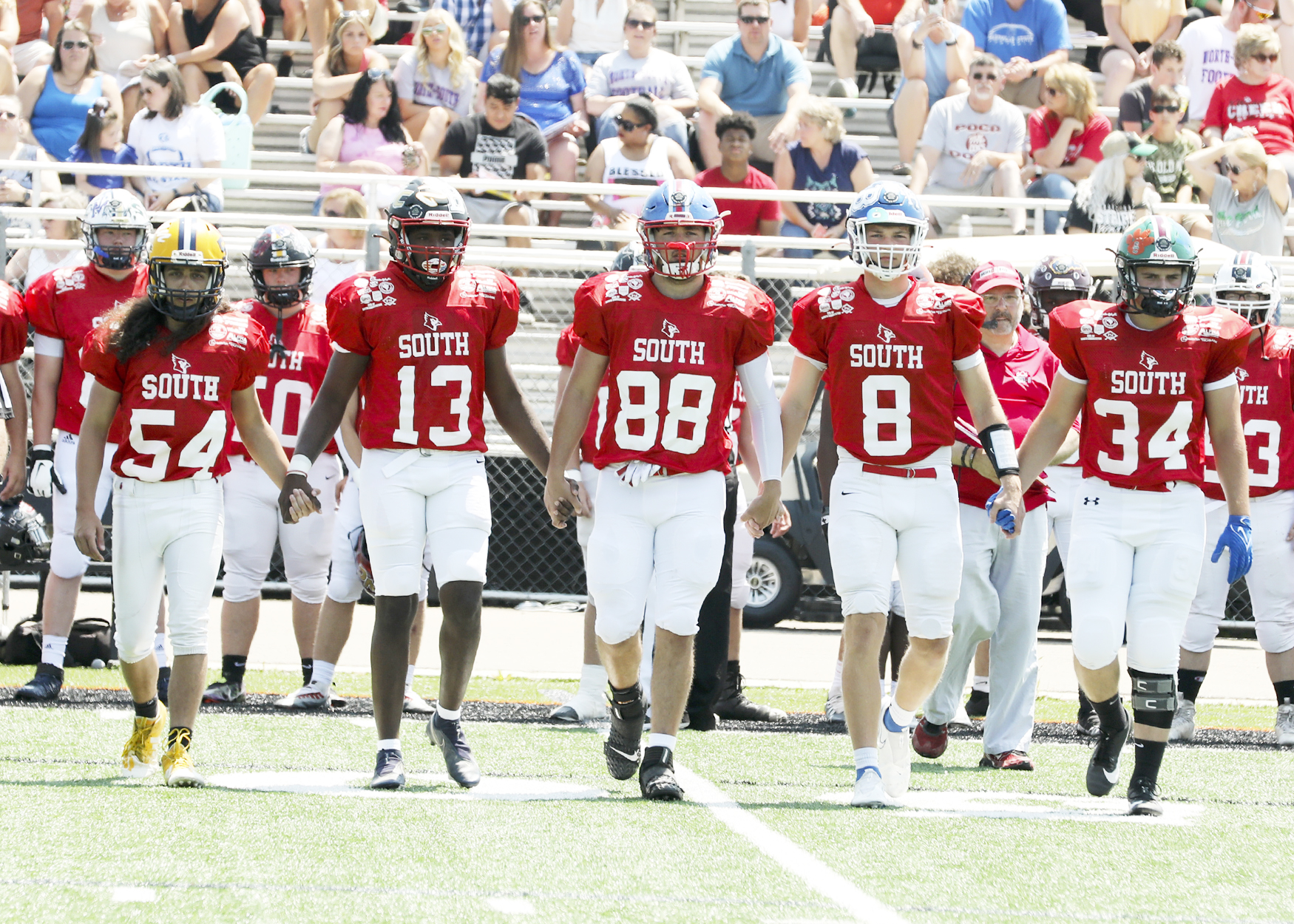 By Allen Hamrick
The 2023 North-South Football Classic game is in the books.  South Charleston High School was the site of the event once again this year.  The game promised to be a barn burner with the great football talent that was on the field including Matteo McKinney and Jacob Morton from our very own Clay County.  In the first half, it looked as though the South Cardinals were there to play; they came out on defense and stopped the North Bears cold in their tracks.  They had to settle for a field goal and possession went to the North Bears.  It wasn't long before the North Bears made their run to the money line doing a fancy double reverse to a pass, netting in a 63 yard TD.  The North Bears never looked back from that point as the South Cardinals struggled to get real estate.  The North Bears had the only real air assault in the game but couldn't connect most of the time.  Both defenses stood like walls. 
Matteo McKinney played for the South Cardinals team on special teams as well as regular offense and did a great job for the team.  Matteo was a great player for the Panthers all season long. With his abrasive style of play, he was feared by most players as one who could make great plays at any given time on offense and defense.  His shoes will be tough to fill next season on the Panthers. 
Jacob Salty Morton, as most all people know, was injured in a car wreck during his senior season and was not given much hope to ever suit up again.  However, "Salty," as he is known to most, is one tough human being.  He not only got to suit up but was one of the captains for the South team.  He never got in any playing time but was an inspiration on the field for the South team.  This was his final game and final look at the field as a player, but he will be remembered in the annals of time as one of the best pound for pound to ever wear the uniform. 
The South Cardinals stuck mainly to a ground game, and they didn't push the ball too much. The punter was working overtime.  In the end, it was the North over the South 23-10 which closed the official 2022-2023 football season.  Both Matteo and Jacob did a great job with the tasks they was given on and off the field and laid out a hundred percent effort representing Clay County well. Congratulations to both players for being chosen for the game and their accomplishments as Panthers.  No doubt these men will indeed make a difference in this world as they move on to life beyond high school.