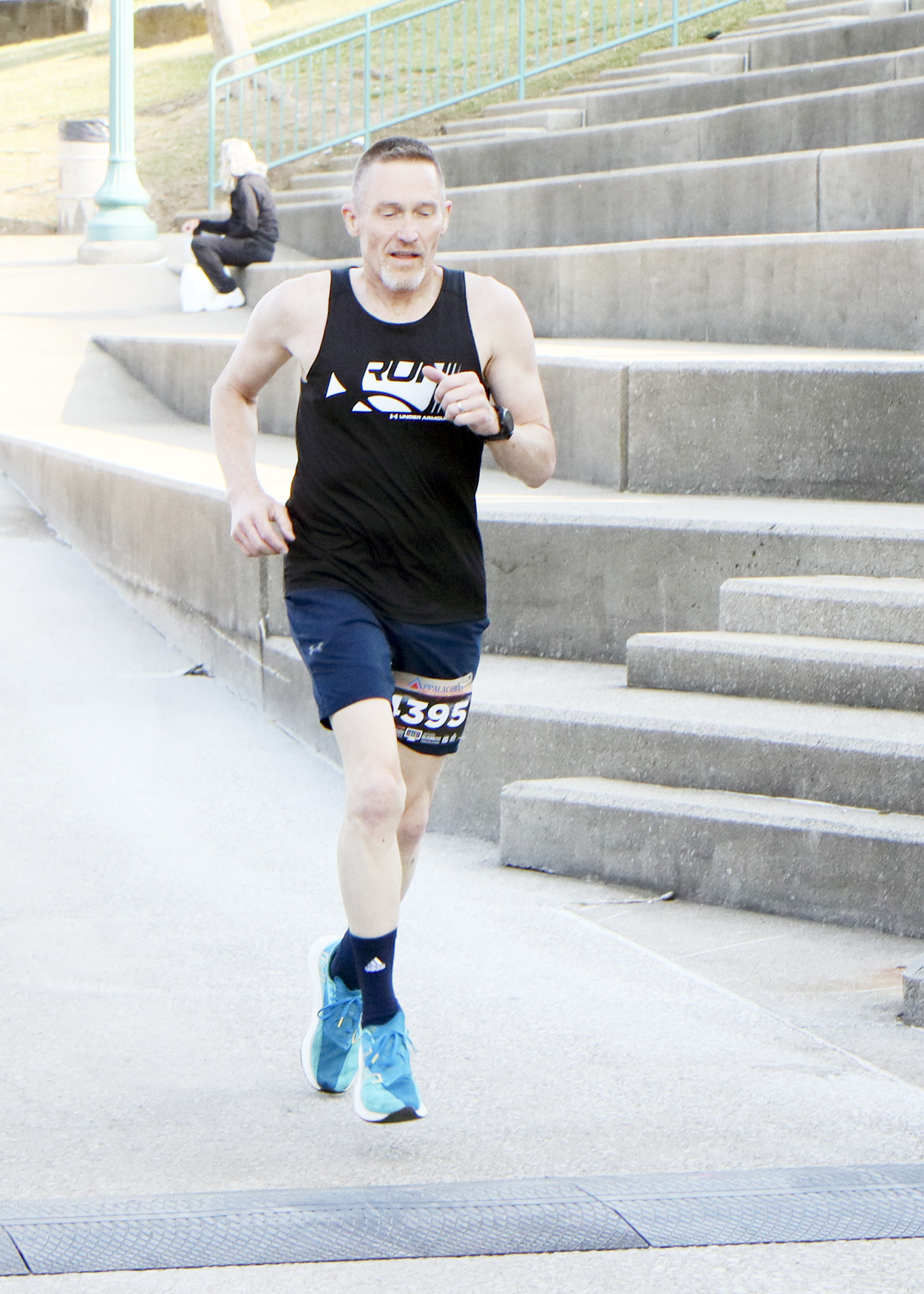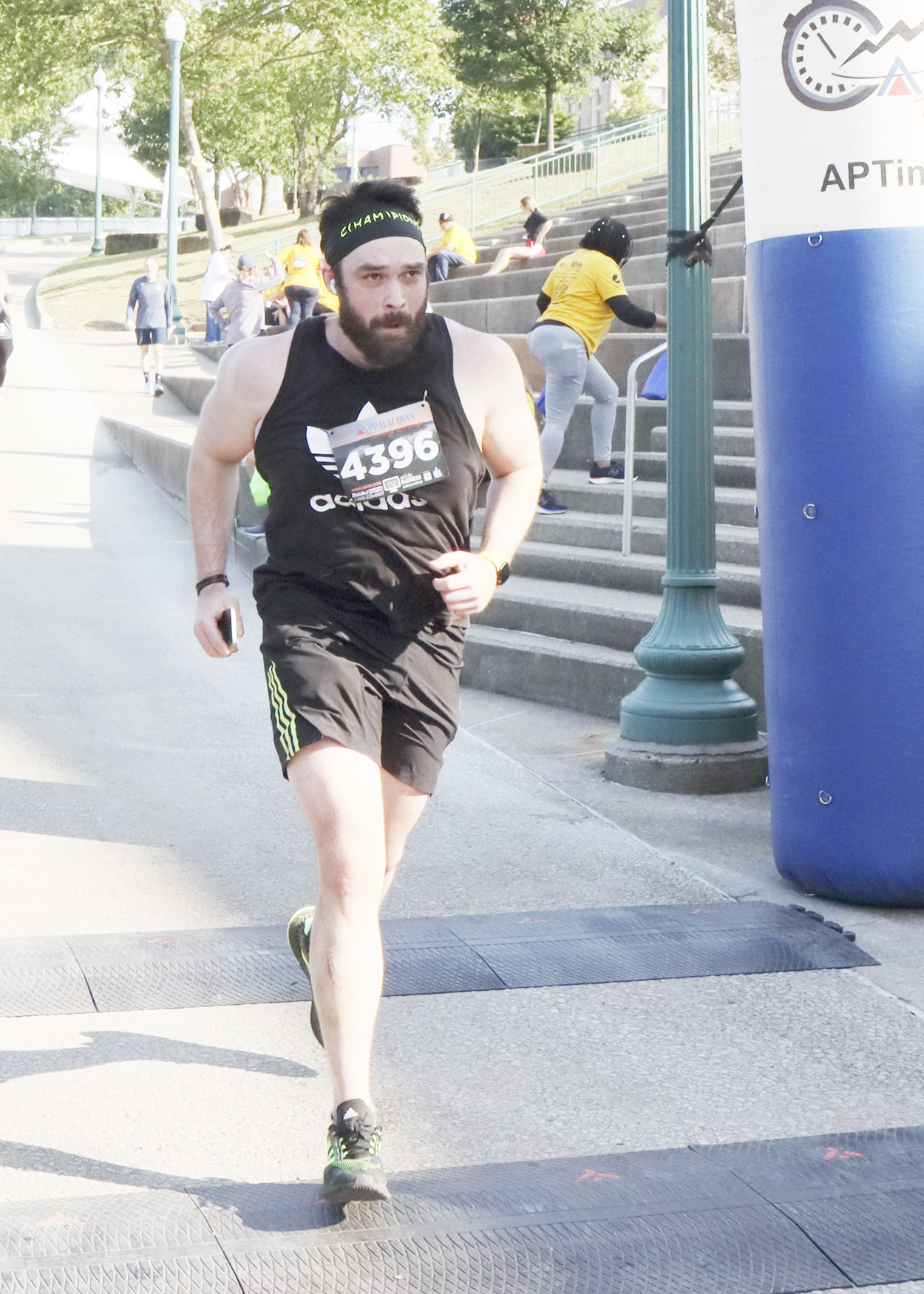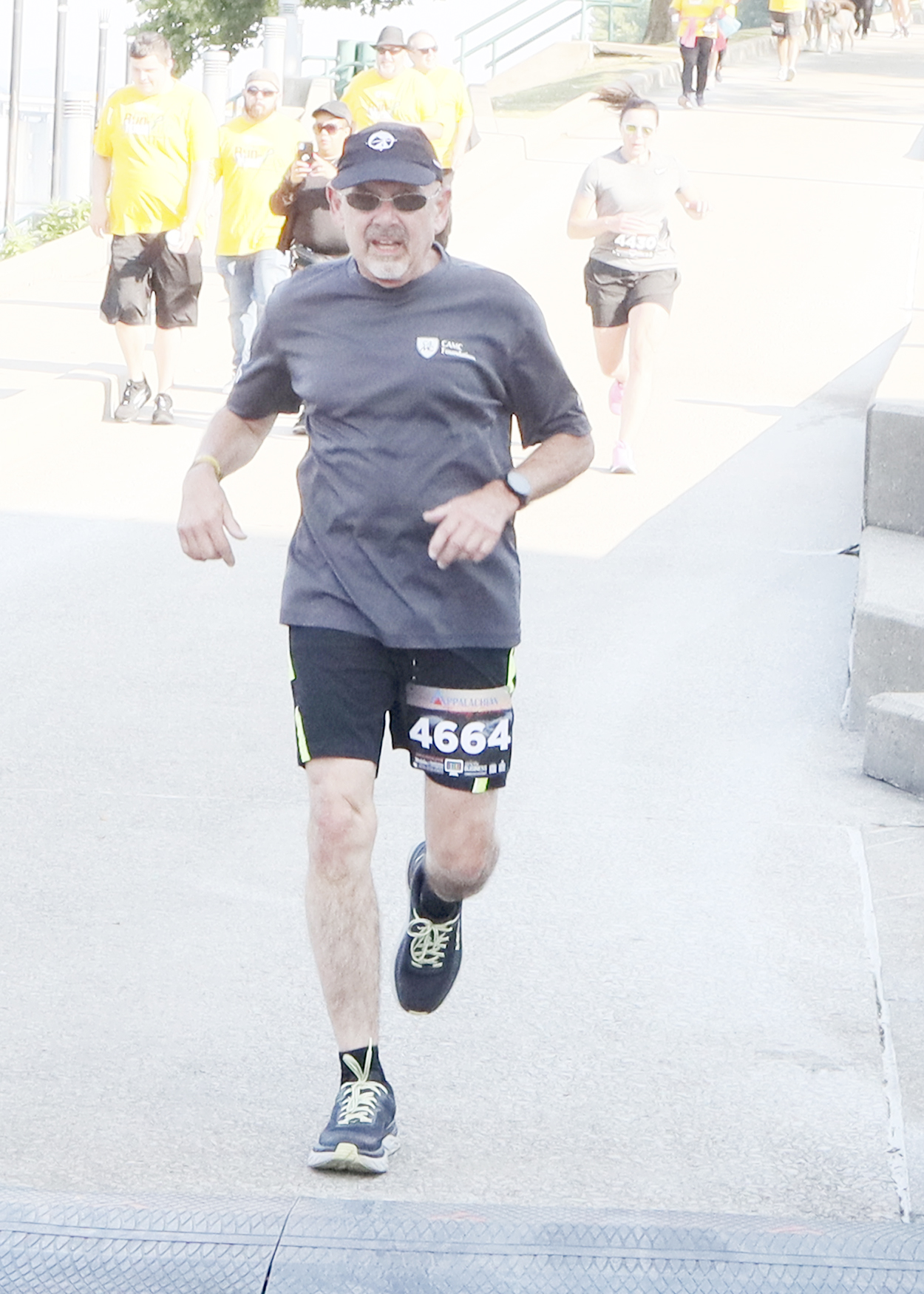 By Allen Hamrick
The CAMC Foundation hosted a five mile run and a two and a half mile walk called Run for Your Life on Saturday in Charleston.  The purpose of this event is to raise money to benefit colorectal cancer awareness and screening initiatives to help individuals who otherwise could not afford the critical screening they need.  Their goal was $100,000, and this year, more than that was raised.  More than 400 runners and walkers took the plunge into one of the most grueling runs in West Virginia.  This is a five mile run that begins at Haddad River Front Park and finishes there, as well.  One of the features of this race is surviving the hill to Spring Hill Cemetery.  To get there, a runner must climb a hill that is close to 500 feet in elevation and designed to be conquered by vehicles and goats only.  This is steep and difficult terrain, to say the least, and to run it with just leg power and a beating heart deserves more than a commemorative shirt.
Three of Clay's finest runners faced the hill to the cemetery this past Saturday – Doug Wayne, Geoff Hamrick and Lucas Hamrick, along with many others, ran the hill and survived it.  Geoff Hamrick finished 1st in his age bracket with a time of 38 minutes and 18 seconds. Congratulations to these three men for representing the fine folks of Clay County and showing the rest of the state the grit and determination that we are made of. 
Colon cancer is one of the most prominent cancers that attack both men and women and this run is a necessary event that will help fund education and awareness of the deadly disease.  The event finished off with an awards ceremony with plenty of music and rehydration.   It is indeed in today's world that it takes an army of dedicated people to wage war against the medical issues this country faces every day.   This was a good cause and suffering a run up a hill…well let's just say it was worth the effort.