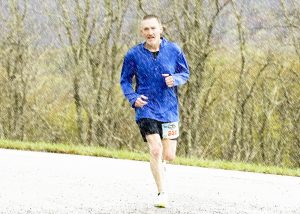 By Allen Hamrick
It is getting that time of the year when distance races and endurance racing becomes the norm for a lot of people, people who for one reason or another find themselves gripped with staying in shape or just trying to live out their life with a bucket list.  The idea of running a half marathon, 10K or a 5K race is not like diving into an apple Bundt cake swimming in melted ice cream; it's more like diving into the unknown world a person only dreams of reaching.  Running takes grit, lungs, strength and a desire to be more than just a gas pusher.  To each his own, it's said, and for many in Clay County, racing is a lifestyle – whether it's on two legs running over mountains and obstacles or in a seat pushing 90 over a mud caked trail.  Some go for air on a tricked out mountain bike or mash the fuel on a humped up big bore bass boat trying to be the first to the best fishing hole.  Even couch potatoes race when the dinner bell is hammered.  To be the first spoon in the mashed taters and scoop out the pool of melted cow butter is a race worth winning.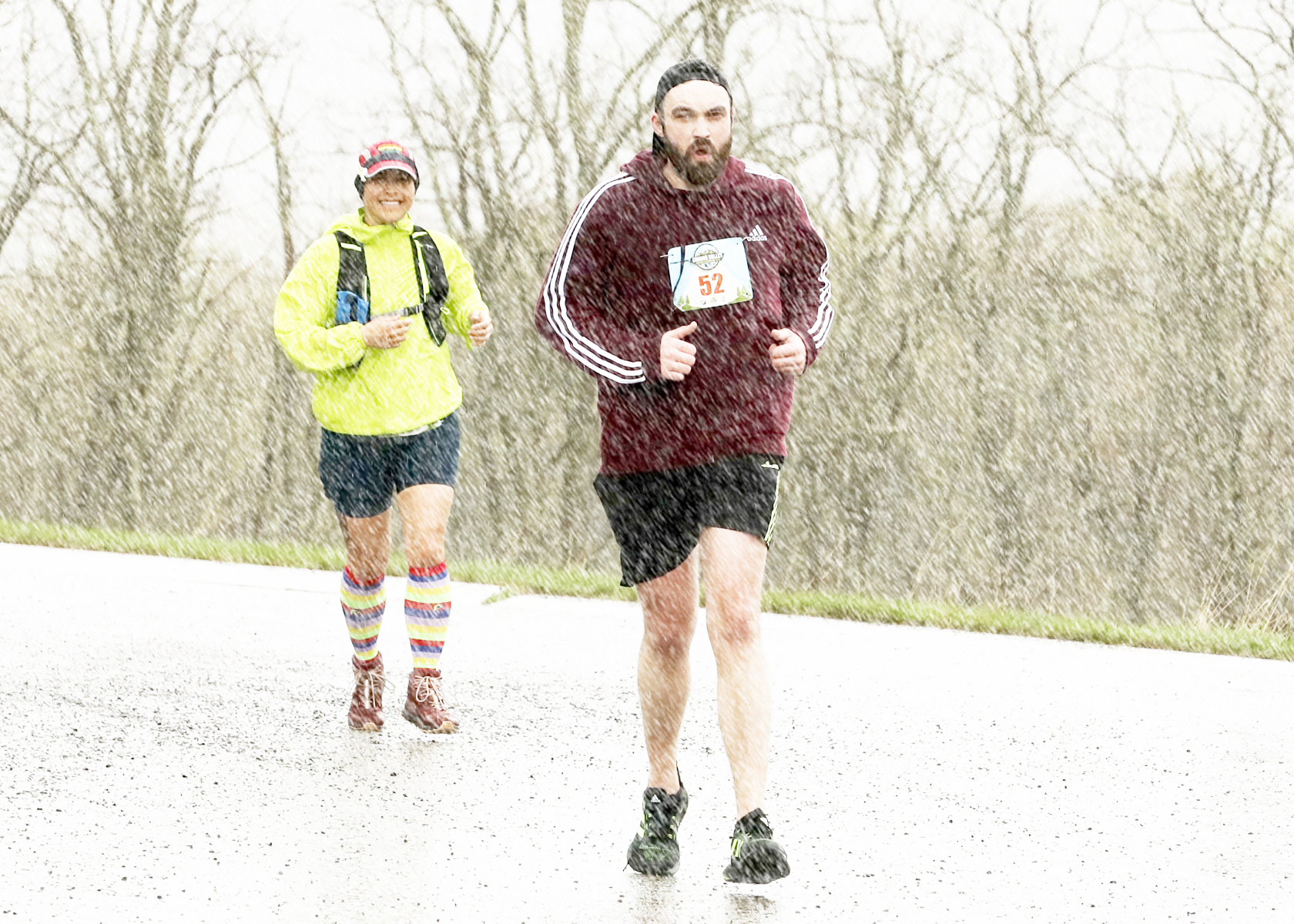 It's in everybody's blood to race, but for some it is more.  This time of year not only do you have a chance at running for miles but also running in a marathon, Tough Mudder, Spartan or Savage Races from now until fall. Now there are some races that leave a person scratching their heads. Why would anybody put themselves in a position that they would not only have to run for miles but subject themselves to obstacles  that have you diving and crawling through muddy water that a catfish wouldn't live in? The only answer I get is, "It's the challenge," or "It's for the fun."  Racing has been a thing since time began; who could forget the run Daniel Boone had from Ohio to Kentucky?  An endurance run of a little over 160 miles through dense forest and with Indians on his six; he made the run in three days to warn the fort of an up and coming attack. It was truly a race against time.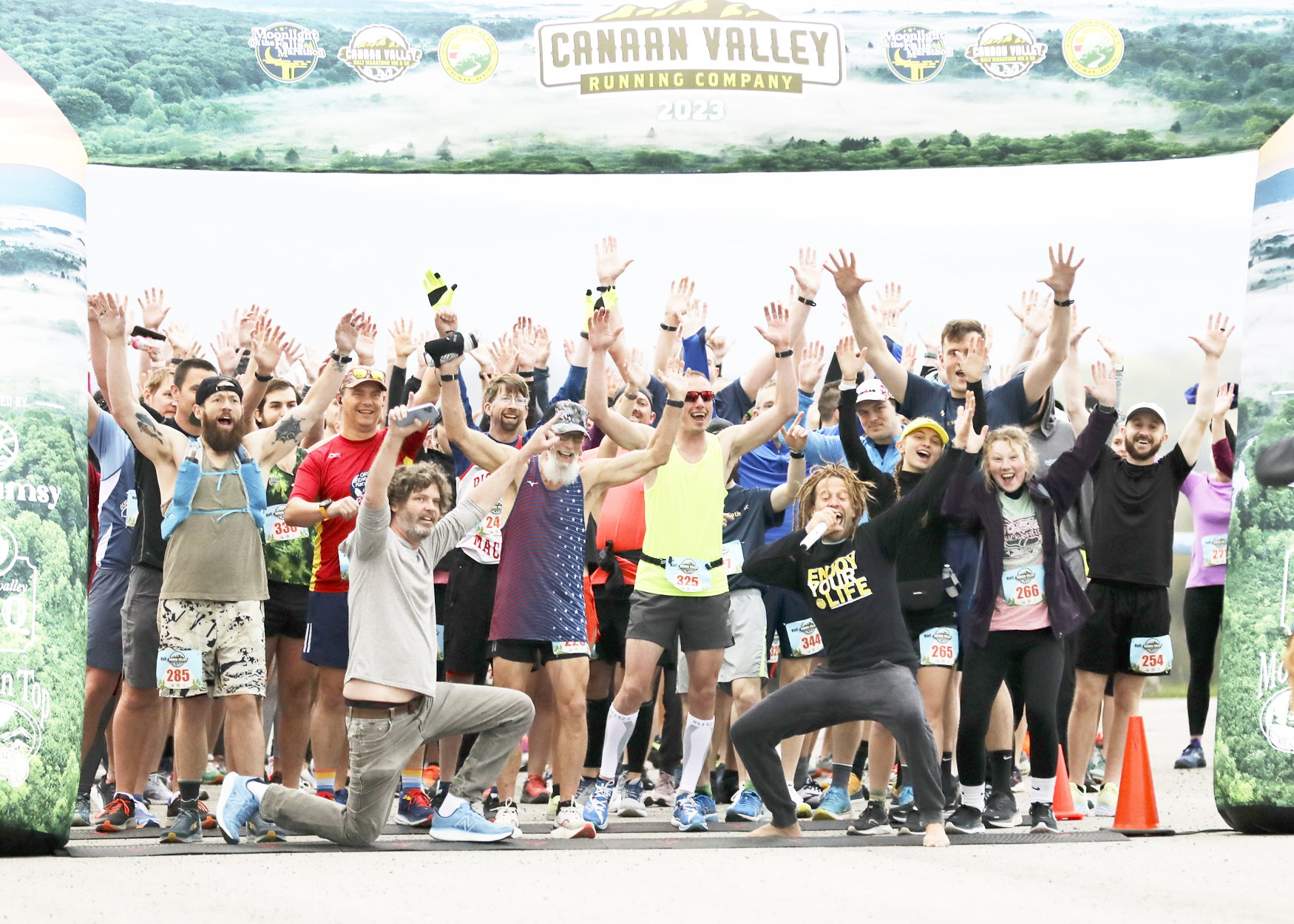 The 5th annual Canaan Valley half marathon took place this past weekend with people coming from all over to take part in the event.  Local runner Geoff Hamrick and Pulmonologist Dr. Lucas Hamrick were among those that participated.  The day was cold, and the wind made it colder.  Dark clouds loomed on the horizon and left a person wondering if it would snow or rain.  Runners hugged themselves as if that was a barrier to the freezing temperatures as they stood in shorts and running shirts.  The starting gun sounded, and the runners took off as the half marathon began. Fifteen minutes later, the gun sounded for the 10K and then again for the 5K.  Soon the clouds opened up, and the time for runners to get their butts in gear was upon them.  The wind came like a tornado and blew most of the vendors' goods hither and yon, and the finish line tunnel was so active it nearly tossed people into the air as they tried to take it down before it became part of the landscape.  On the trail, the runners were pasted with pea size hail and a steady combination of heavy rain and 30 mph wind; it was a perfect day for a race.  It was a race they will talk about over a hot cup of coffee for years, once they get over being sick and sore and the chill in their bones finally warms up.  When the 13 miles was over and the sun was trying to fight through the clouds, Geoff Hamrick placed 20th in a field of over 150 and was 1st in his age division.  Lucas Hamrick ran the 10K and had a personal best time in the six mile race.  Both will run again in a June Savage Race with obstacles and welcome any other Clay County runners to join them.   Again, racing is in the blood of every human being on this planet, and it's time to get out and give it a try if not just to say you did it.  Don't live in the shadows; get out and do something this year and let us know about it. Clay County would like to hear your story.