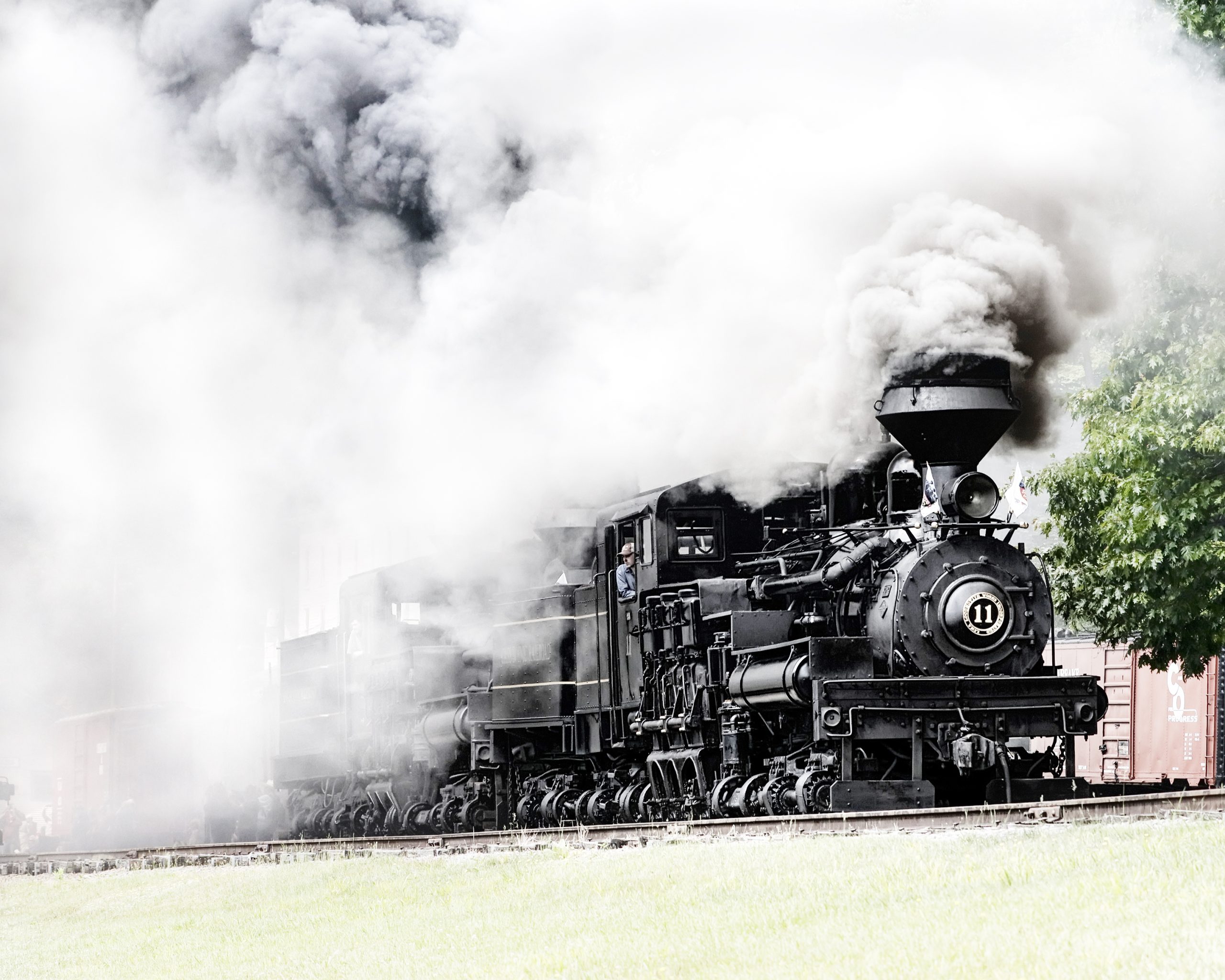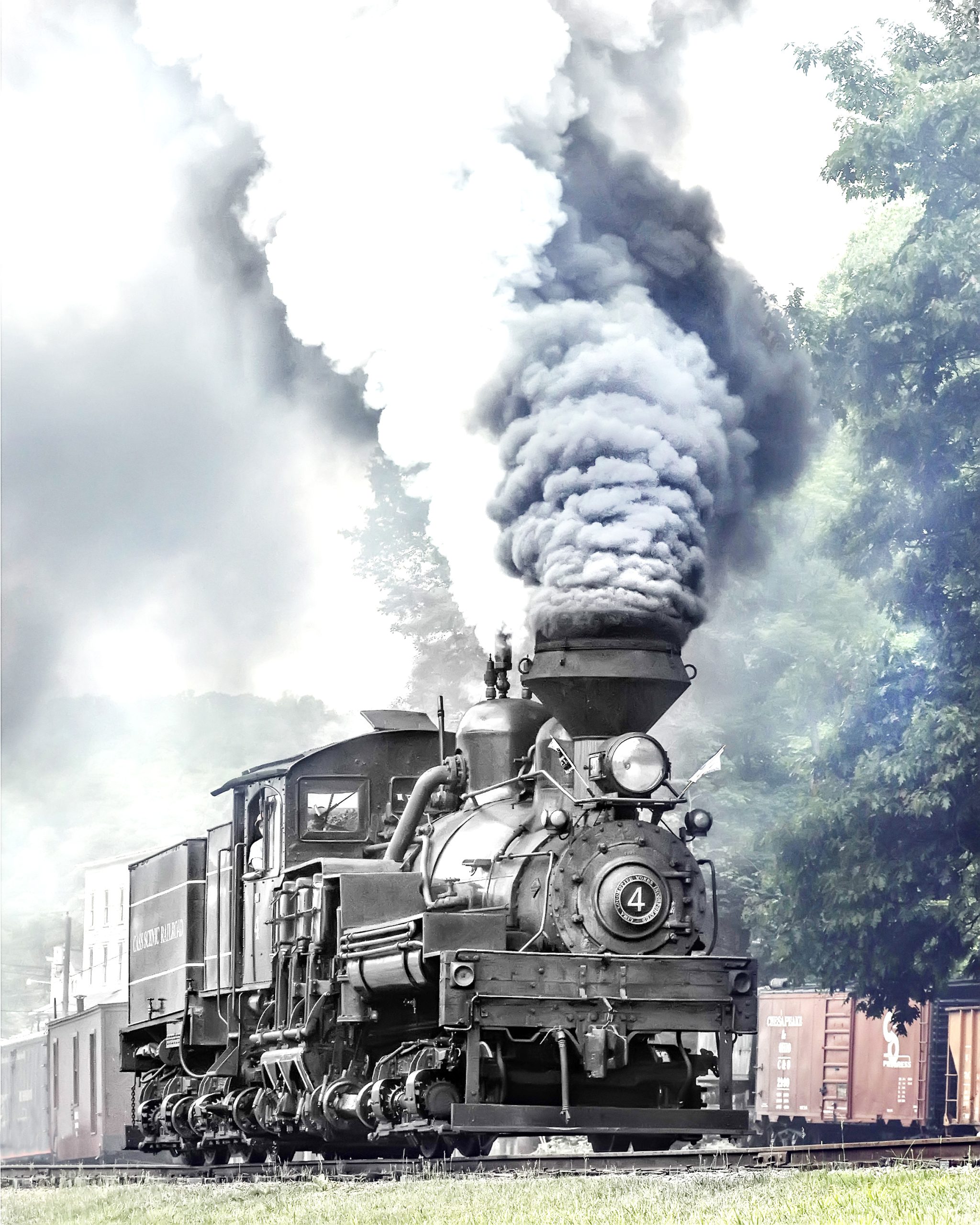 By Allen Harmrick
In our state's history there was a time when life was very difficult, a time when the first pioneers had nothing but natural trails to get where they wanted to go.  Often times, it took weeks if not months to get supplies if there were any to get.  Our ancestors built cabins, raised gardens and huge families and were always near or very close to a stream or river.  The river was a passageway used not only for drinking and bathing but also as a way to get downstream to larger communities quickly.  However, that mode of travel had its perils as did the cross country trails, whether they were wild animals or just the difficult terrain.  Through adversity came he thought that there had to be a better way, a better way to get there and get back without the inconvenience and time factor.   Where there was a will there was a way, and along came the inventors and railroad companies who laid lines along rivers and up hollers that gave way to industry and many boom towns that flourished around the rails. The invention of the steam engine changed the world as we know it.  In the early days as the rail went across the lands, young lads watched it go by dreamed of being an engineer someday.  There was something about the smell and the sound it generated that drove people to want to be a part of the railway.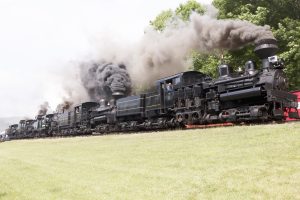 In this county, Dundon became ground zero for train activity as towns like Widen and Swandale yielded a great deal of resources of coal and timber as the boom began.  A major part of this state's, as well as the country's move to the future could not have been possible without the invention of the steam engine.  The steam engine was and is a massively heavy thundering giant whose very presence overcomes your soul with a sense of fear and pure respect.  Its raw power came from a dangerous combination of fire, water and steam, and if not operated properly could cause havoc to the men who tried to tame these giants.
All calculations of coal, fire and water had to be precise for the engines to get the job done.  These engines were like holding your heart in your hand.  However, without them, and the men who built them and those that built the tracks with back breaking work, our civilization might possibly have never made it through to the future we know now.  Science could have been set back years if not for the advent of steam power.  Many of the folks who got to experience that time period still speak of the sound of an engine's whistle off in the distant hills and valleys.  One person said, "It was music to our ears; it was like when we heard the whistle blow our life would stop for a brief moment in wonderment and awe.  A person would have to be shaken out of their trance at times as if they were suddenly set in stone in thought.   Somehow, we knew no matter how much we loved the steam train engine, its future would be a short one.  It's thundering hoof beat, loud ringing bell tolling its presence and the smoke that filled the sky with a plume of black as it labored up the hills would sound no more as all would fade in time."  The time of the steam engine too soon was over, and the more efficient diesel engine took its place in history.  
Although the steam engine did fade, there are just a few places where people can still go and pay respect to the mighty steam engine.  This past weekend was Cass Days; a weekend long celebration of the steam engine held at Cass Scenic Railroad State Park in nearby Pocahontas County.  This is one of the very few places people can go in this country where they can be a part of history.  Many people, both local and from all over the country, joined together in a crowd of approximately 3,000 people to watch the steam parade of giants and enjoy good music and food.  Five engines took part in the event, smoke filled the air and the bells and whistles brought smiles to people and hands over the ears of children.  Thousands of cameras snapped their favorite moments as the engines put on a show second to none. Truly, if a bunch of engines could have smiled, it would have been these five.  Cass has, at one time or another, been home to the engines and cars that used to roll on the tracks in our very own Clay County.  This parade was a breath taking event, and nobody left there without the sweet smell of coal smoke on their clothes and a sense of going back in time that many can only read about.  I say it is without a doubt for the good of our generations that we embark to preserve our great state and its history so that the generations of the past can still teach the generations of the future.  Cass Days will take place again next year; mark it on your calendar and make it a destination. You will be glad you did.