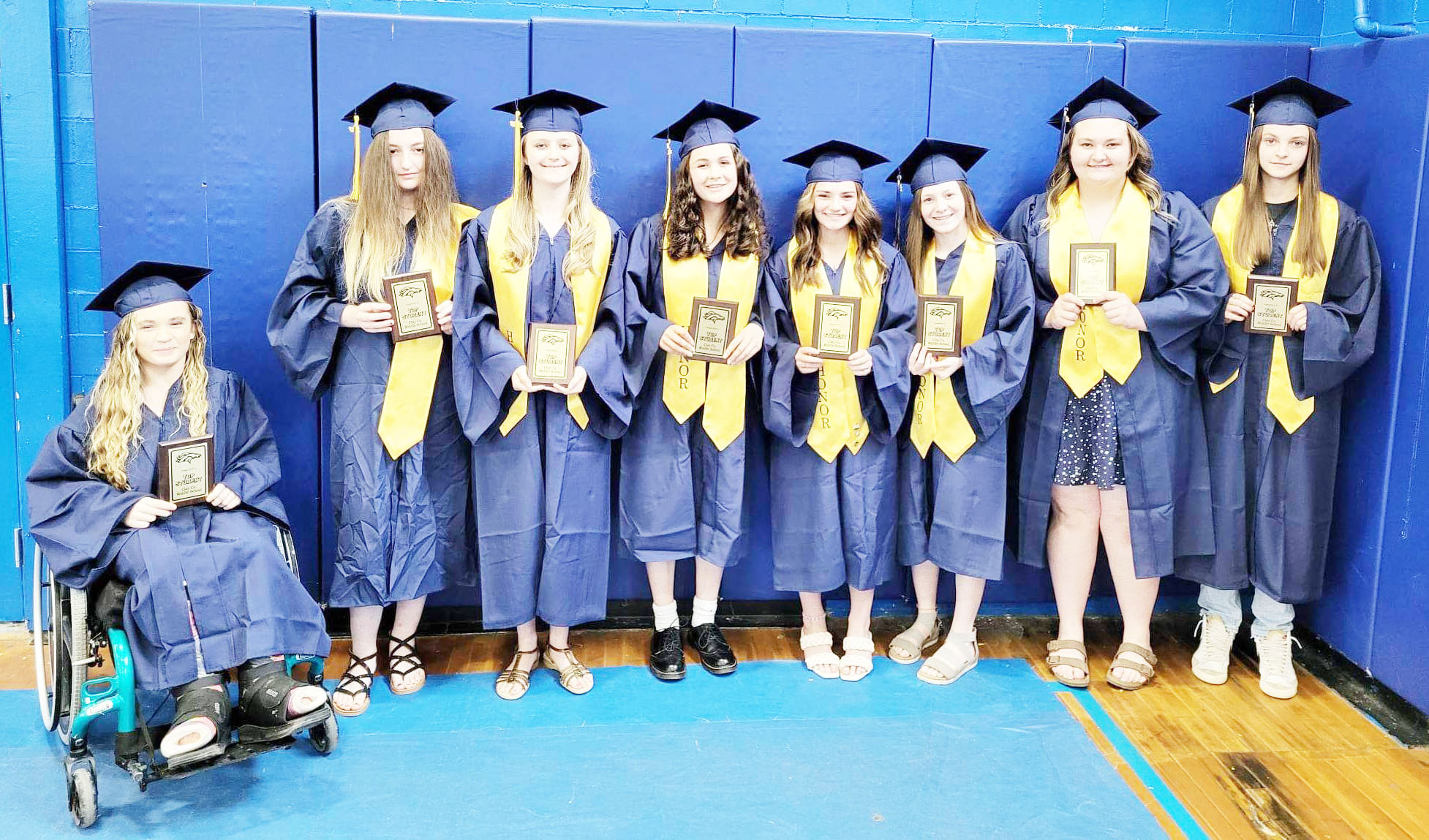 The end of the school year was a whirlwind of activity at Clay County Middle School.  At the eighth-grade awards ceremony held on the last day of school, it was time for the students' academic success and achievements to be celebrated.  Eight individuals received "Top Student" awards. These students excelled academically throughout middle school, earning straight A's all three years.  
Those who achieved this impressive accomplishment are Sophia Berberich, Ariel Dobbins, Alivia Gilliland, Cara Jennings, ZaiahMinger, Aubrey Perdue, Lillian Starcher, and Skiley Wilmoth.
Mrs. Leslie Goe also presented the Ceril Fitzwater Principal's Award.  It was created to honor the school's first principal and recognizes a student who is a well-rounded scholar. This year's Principal's Award recipient was Lillian Starcher. 
The eighth-grade class persevered and achieved much success this school year.  For that we are proud and have high expectations from them for the future.  Good luck at Clay County High School.