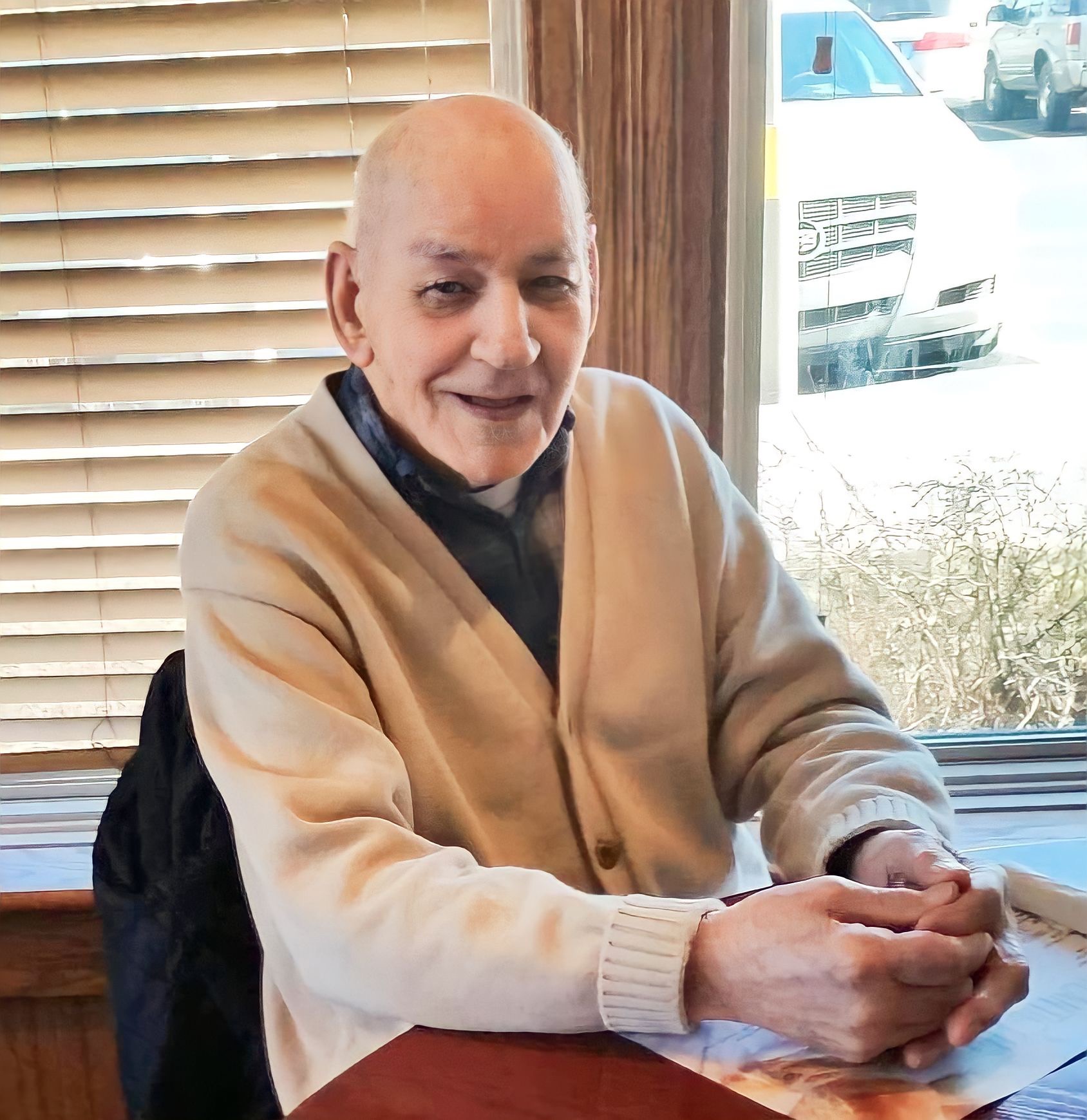 Sterling "Lacy" Neff, 89, of Clay County passed away Monday, May 1,2023 at Genesis HealthCare Miletree Center in Spencer with his granddaughter, Missy Friend by his side.  He fought a long hard battle with Alzheimer's disease. 
He was born on May 28, 1933 in Swandale, WV to the late Squire Neff and Alice Nottingham Neff. 
In addition to his parents he was preceded in death by his brothers, Arthur, Burn, and Archie Neff; sisters, Lucille, Tressie, and Cora Neff; mother of his four daughters, Pebble Adkins; and sons-in-law, Roy Cottrell Sr. and Charlie Friend.
Lacy wanted laughter and not tears in his death.  A West Virginia coal miner, he retired from Harewood Coal Company. He loved traveling, junking, listening to bluegrass music and dancing.  He played the French harp and the banjo.  He is gone but the family thanks God for his memories. 
He will be forever remembered by his daughters, Jo Ann Cottrell-Wilson (Roy Cottrell, Sr.) and husband, Roscoe "Sparkie" Wilson of Ivydale, Betty Ramsey and husband, Randy, of Ivydale, Linda Cadle and husband, Richard, of Nebo, Brenda Grose (Randy), of Ivydale; grandchildren, Richard Cottrell, Brenda Nuckols, Timmy Cottrell, Missy Friend (Tim), Donnie Friend (Melissa), Richard Cadle (Angie), Shane Cadle and Jason Fox (Stephanie); sister, Nina May "Tootsie" Neff.  Lacy is also survived by great grandchildren, Kayden Cottrell, Shelby Baldwin, Kalep Cottrill, Charlie Cottrill, Waylon Friend, Mady Schoonover, Breanne Sampson, Brayden Cadle, Sydney Cadle, Zaden Cadle, Brooke Fox; special daughters, Janet Clowser and Grace Tallhammer; special grandson, Ethan Butler; special sons, Jesse Grose, Jimmy Neff; special friends, Nora Lantz, Barney Perdue, and Sue "Ms. Rose."
Special thank you to Hospice of Charleston and Miletree Center, Spencer and LPN, Annette Rogers.
His graveside service was held at 2 p.m. on Friday, May 5, 2023 at Walnut Grove Cemetery, Wilson Ridge with Pastor Wadie Rose, Jr. officiating.
Words of comfort and fond memories may be extended to the family at www.roachfuneralhome.com. 
Arrangements by Roach Funeral Home, Gassaway, WV.