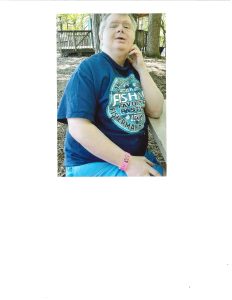 Randy Lee Taylor, 58, of Bergen, NY passed away on August 22, 2023, at Strong Memorial Hospital in Rochester, NY.
He was born on January 9, 1965, to the late Emery and Irene Taylor. In addition to his parents, he was preceded in death by his sisters, Faye and Connie; and brothers, John and William.
Randy is survived by his sisters Letha Sackett of Bergen, NY, Charlene Taylor of Medina, NY, Chana Krcutz, Byron, NY, Hattie Shaffer, Batavia, NY, and Rebecca (Jeff) Neff, Bickmore, WV; brothers, Roger Taylor, Wallback, WV, Arnold Taylor, Maysel, WV, and Davie (Alice) Taylor, Medina, NY; as well as many nieces, nephews and cousins.
A funeral service was held at 1:00 p.m. on Thursday August 31, 2023, at Wilson Smith Funeral Home, Clay, with Minister Jeff Neff officiating. Visitation was one hour prior to the service from 12 to 1:00 p.m. at the funeral home. Burial followed in the Sunset Cemetery, Bickmore, WV.
Online condolences may be sent to the family at www.carlwilsonfuneralhome.com.
Wilson Smith Funeral Home is honored to be serving the Taylor family.