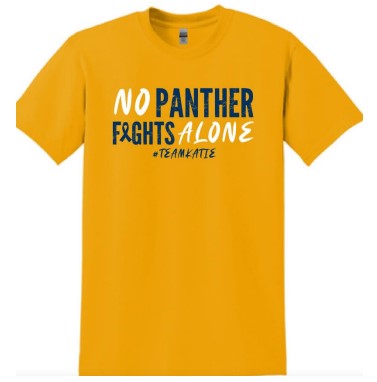 We are raising funds to help the Price family with medical expenses while their youngest child, Katie, fights the fight of her life yet again. Katie is a 15 year old from Clay County. She is an upstanding member of her community. She excels at school, is a member of the TSA, loves volleyball, and is a devout Christian who attends Mt Pleasant Baptist and is active in her church community. She loves her family and adores her corgi, Ginger. 
Last May, Katie was diagnosed with osteosarcoma and underwent several surgeries and a knee replacement. She completed chemotherapy and was cancer free up until her most recent scan. Sadly, a tumor was found in the lower lobe of her left lung. Katie had surgery on August 3rd where they removed the lower lobe of her left lung and a piece of her left upper lobe. She has begun chemotherapy treatments in Morgantown and will continue to follow the medical plan. She will also be following up with Cincinnati's Children's Hospital during the course of her treatments. We have had the privilege of knowing the Price family for a long time. We have worshiped together, enjoyed family game nights and watched our children grow up together.
Throughout this past year the Price family has demonstrated unwavering FAITH, BRAVERY, COURAGE and expressed their LOVE for God and shared the gospel. We asked that you PRAY for healing and that all cancer is gone. 
Please consider helping this family out if you're able. They have a long, emotional, and expensive road ahead.
Thank you, 
The Morton's
Tee-shirts are currently for sale for $15 plus shipping, or pickup at Color Wheel Graphics in Summersville, WV. A portion of the proceeds will go to help Katie with medical expenses. Visit https://www.cwgtshirts.com/product/team-katie-shirt/735?cs=true&cst=custom to purchase a shirt!