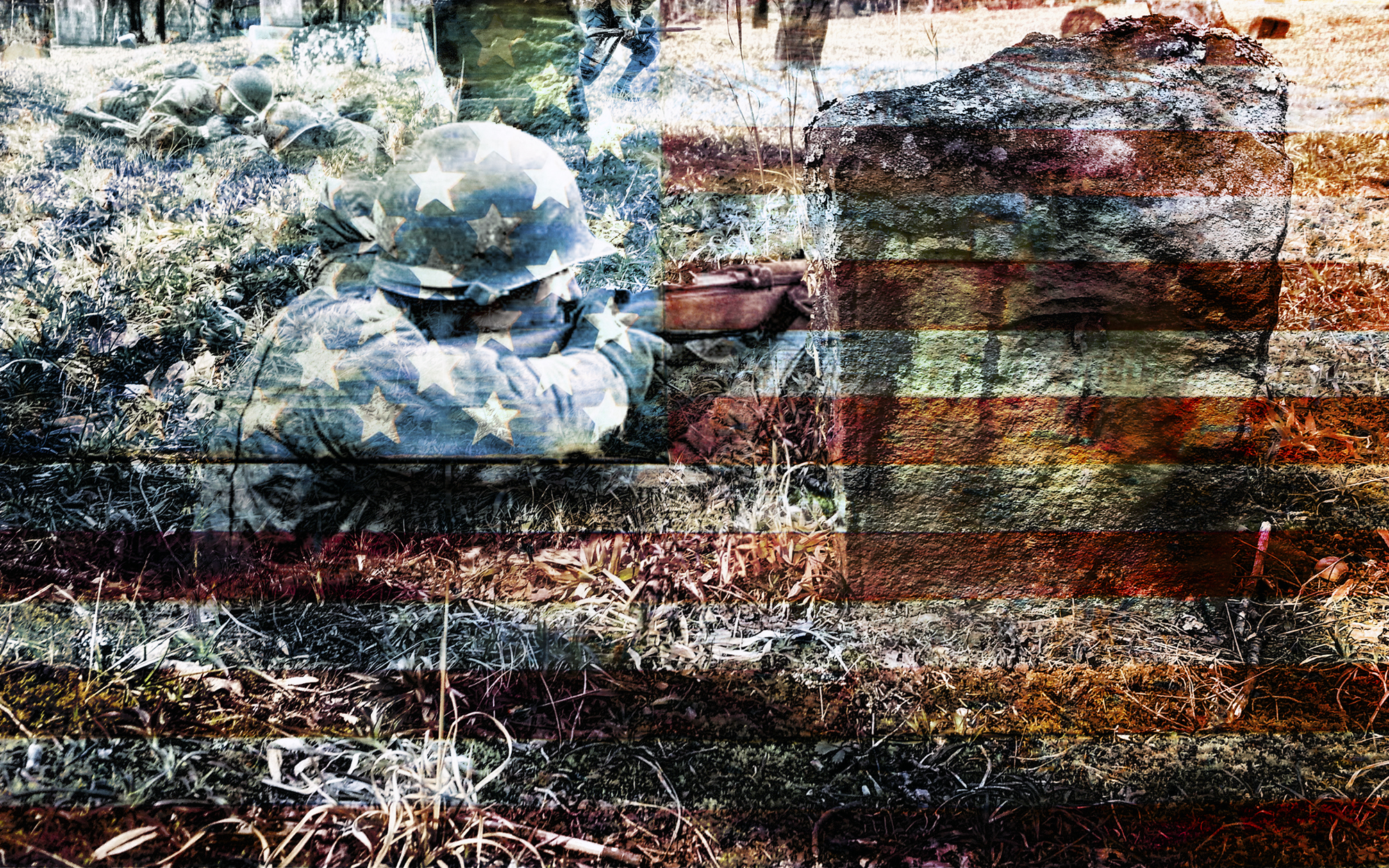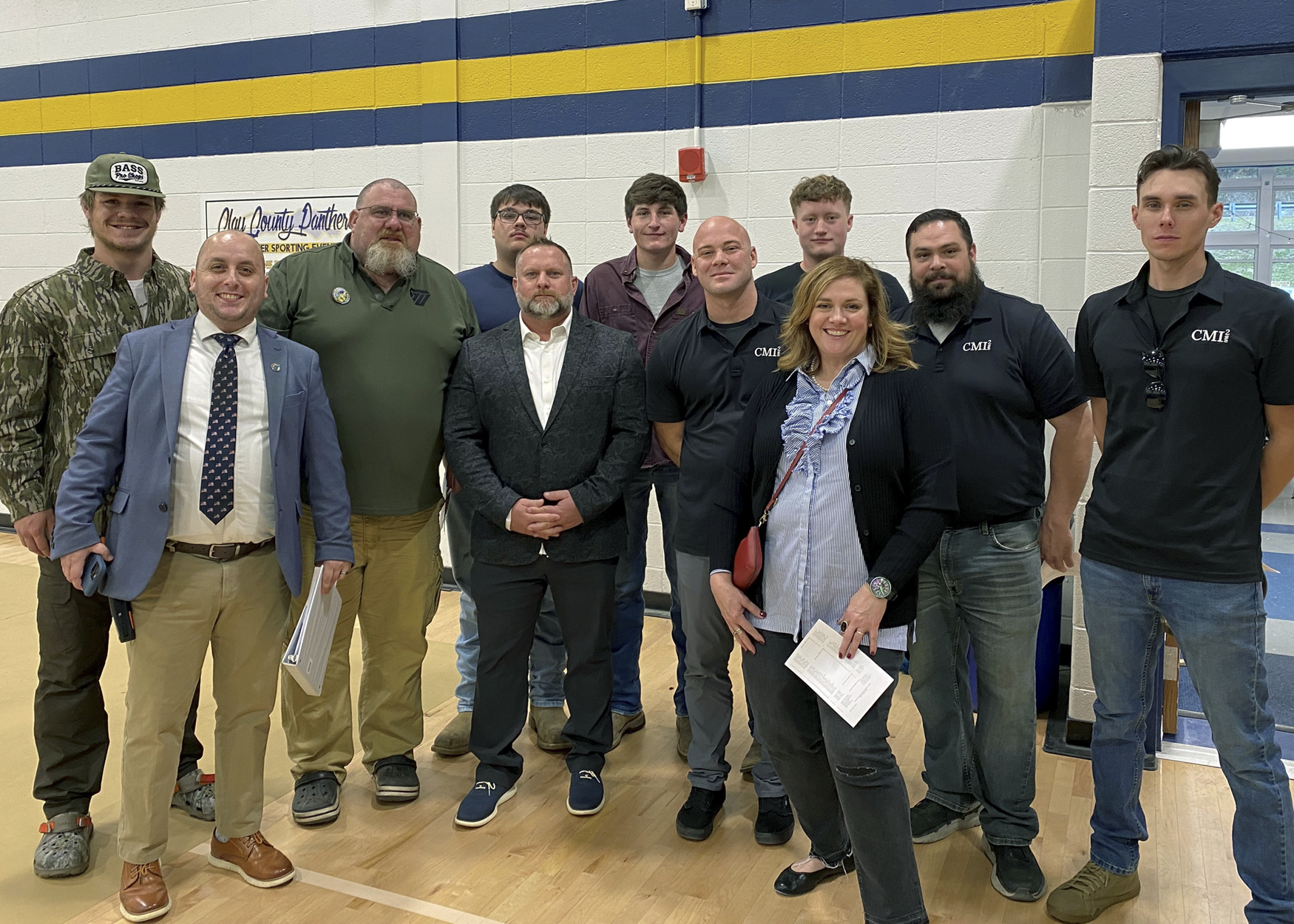 By Allen Hamrick
Originally published in 2010: updated for this week's Clay County Free Press
….I step off with my right foot and look down, I spot a grenade just in front of me and off to the left where I am about to place my right foot.  In back of the grenade a c-ration can sits in the bushes.  C.L. has tripped the wire attached to the grenade and pulled it from the can.  It's live.  I know it's too late.  I'm in the middle of taking a step; my left foot has yet to hit the ground.  My mind says run, duck, evaporate, but my body won't react fast enough.  It is like sliding on ice.  No way to stop and nowhere to go but in the direction gravity moves you.  I feel a rush go through my body.  I feel the stillness.  My left foot touches earth.  I start to take a running stride.  The grenade explodes…
This is a true account of a Lance Corporal who was severely wounded in Vietnam.  Every war the United States has been involved in, from the Revolutionary war to Afghanistan, brings similar stories, and believe it or not, more horrific stories can be told of when our soldiers were out on the field of battle guarding our rights to live free and dying because of it.  No matter what, they did their duty, and their duty was above all consequences. They were through diversity, commanded to neither look left or right, but straight forward.  It was in their heart and will where their honor was kept that made them move forward. They didn't rely on their arms and legs but on their courage and their soul because when their arms and legs failed them they fought on their knees.  
No one down through history wanted to go to war, and at times the wars seemed senseless; however, when the people of this country were called upon, they reacted.  How do you think it felt on a troop carrier on D-Day when as soon as the door opened a thousand bullets flew through your friends killing everyone around you and where the ocean ran red with the blood of Americans.  Did they run? No, they fought on for the future of America.  How would you react on Pork Chop Hill in Korea or Hamburger Hill in Vietnam where men were cut to pieces, and for what? Our military men and women did their duty because they were asked to do it, because they were Americans, for you and for me and for America's future.  Today, men and women fight on because they are asked to and they are dying for it.  When one comes home, dead or alive, we don't say it is just a police action and we shouldn't be there. We pat them on the back and express our gratitude for their effort. Our nation is proud of them and their sacrifice.  No matter what the reason, soldiers of this United States have stepped up for the rights and freedoms of the people of this country; let us not forget that.  
Veteran's Day programs went on in schools across the county last week as veterans were honored for their services.  Walter (Wally) Hatfield, a retired Army Colonel and currently serving as CMI2 Vice President for Experimentation and Training of CMI2, was one of the guest speakers at the CCHS Veteran's Day program.  Remember our veterans not only one day a year but all the time.  When they want to tell their story, don't yawn and wish you were somewhere else – listen.  Woodrow Wilson said it best, "Right is more precious than peace, and we shall fight for the things we hold near and dear to our hearts, for rights and liberties and for a voice in our governments."  When you see a veteran, older or younger, keep in mind that they have probably went through some kind of diversity far beyond what you can imagine and thank them for their service.