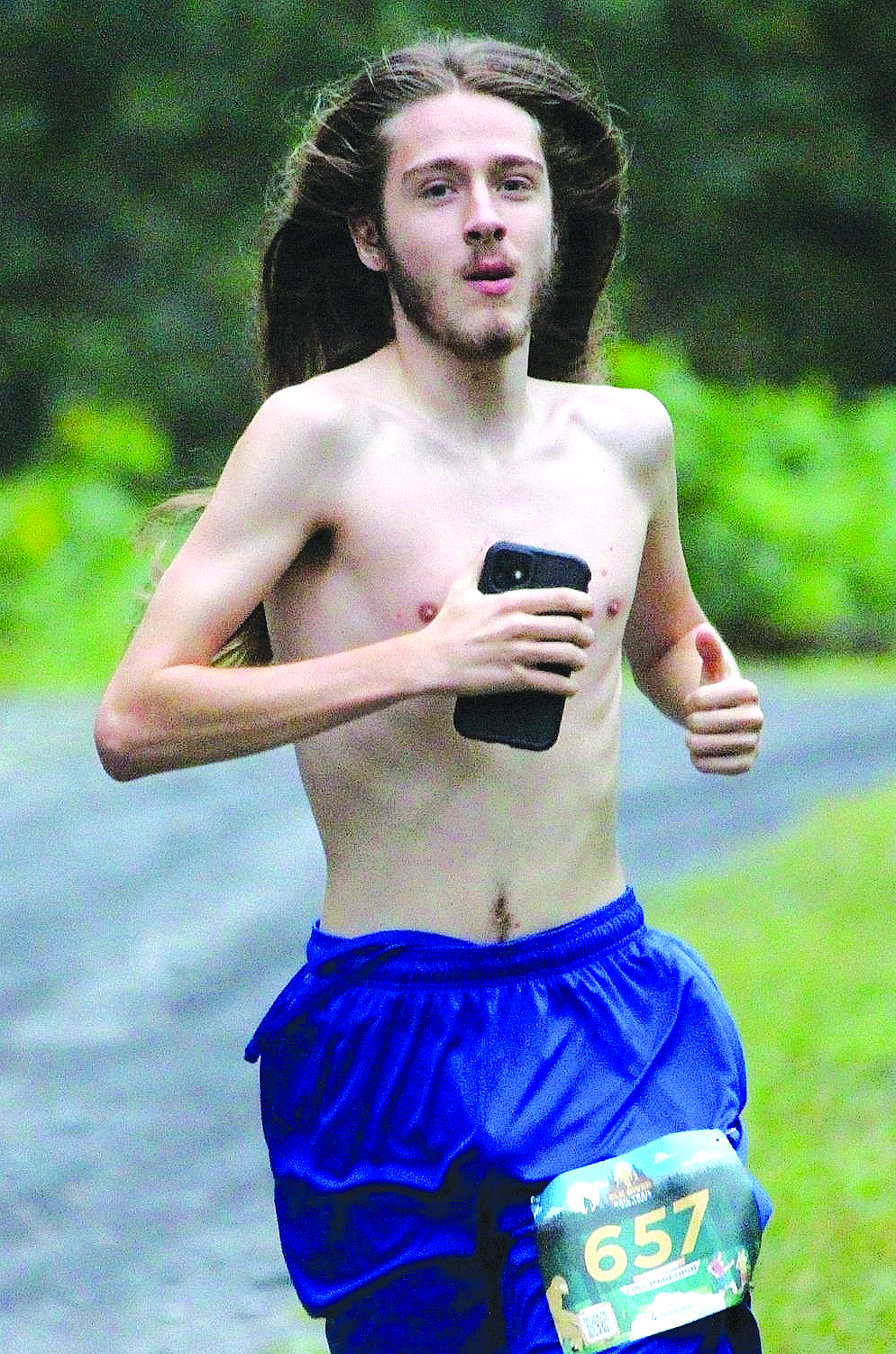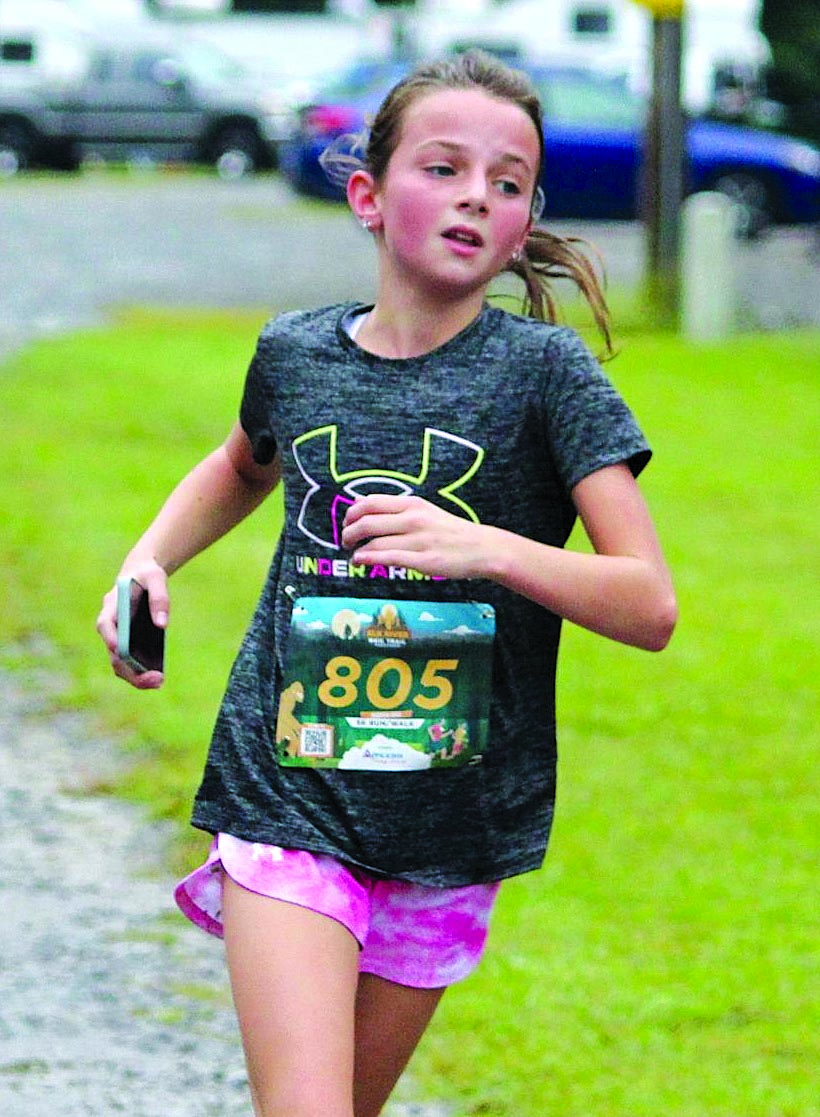 By: Matt Holbert 
The Elk River Rail Trail Marathon, West Virginia's newest Marathon, concluded September 17 as the final event of the 50th Annual Clay County Golden Delicious Apple Festival. Over 250 runners registered from over 20 states, more than doubling last year's participants. Most that registered were present at the starting gate, along with supporters and well-wishers, despite pouring rain right up to the start of the race.
The Marathon/Half Marathon/5k Race began at the headquarters of the Central Appalachian Empowerment Zone (CAEZ) at the JG Bradley Lodge and Campground just outside of the town of Clay. Runners ran the Rail Trail spur to the mouth of Buffalo Creek, then headed north along the Elk River Trail. Full marathon runners ran to Ivydale before reversing course.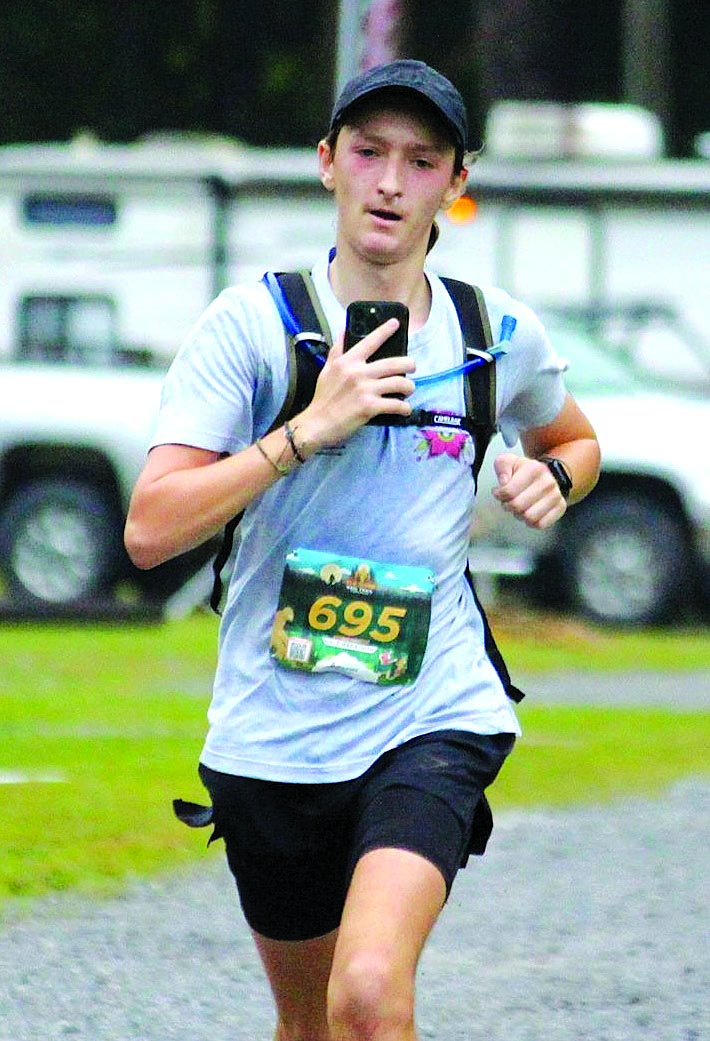 Awards were given for top male and female runner overall in the marathon and half-marathon, and for top male and female in each of the following age divisions: 1-19, 20-29, 30-39, 40-49, 50-59, 60+. In the 5K, awards were given for the same categories, with a division added for top male and female in age group 1-12.
  The marathon is a 26.2 mile race.  Twenty-six runners competed in this event.  The winners were Trent Crofut from Walton, West Virginia with a time of 3:41:23, and Eliana Agudelo from San Francisco, California with a time of 4:07:52. A half-marathon is 13.1 miles.  Seventy-three athletes ran this race.  Overall winners were Sawyer Dobbins of Clay, West Virginia with a time of 1:28:10, and Beth Carlson of Wilmington, North Carolina at 1:47:27.  Finally, a 5K is a 3.1 mile event.  Ninety-one participants competed in it. Winners were Marc Radcliff of Elkview, West Virginia with a time of 20:15, and Marissa Atha of Lizemores, West Virginia at 23:46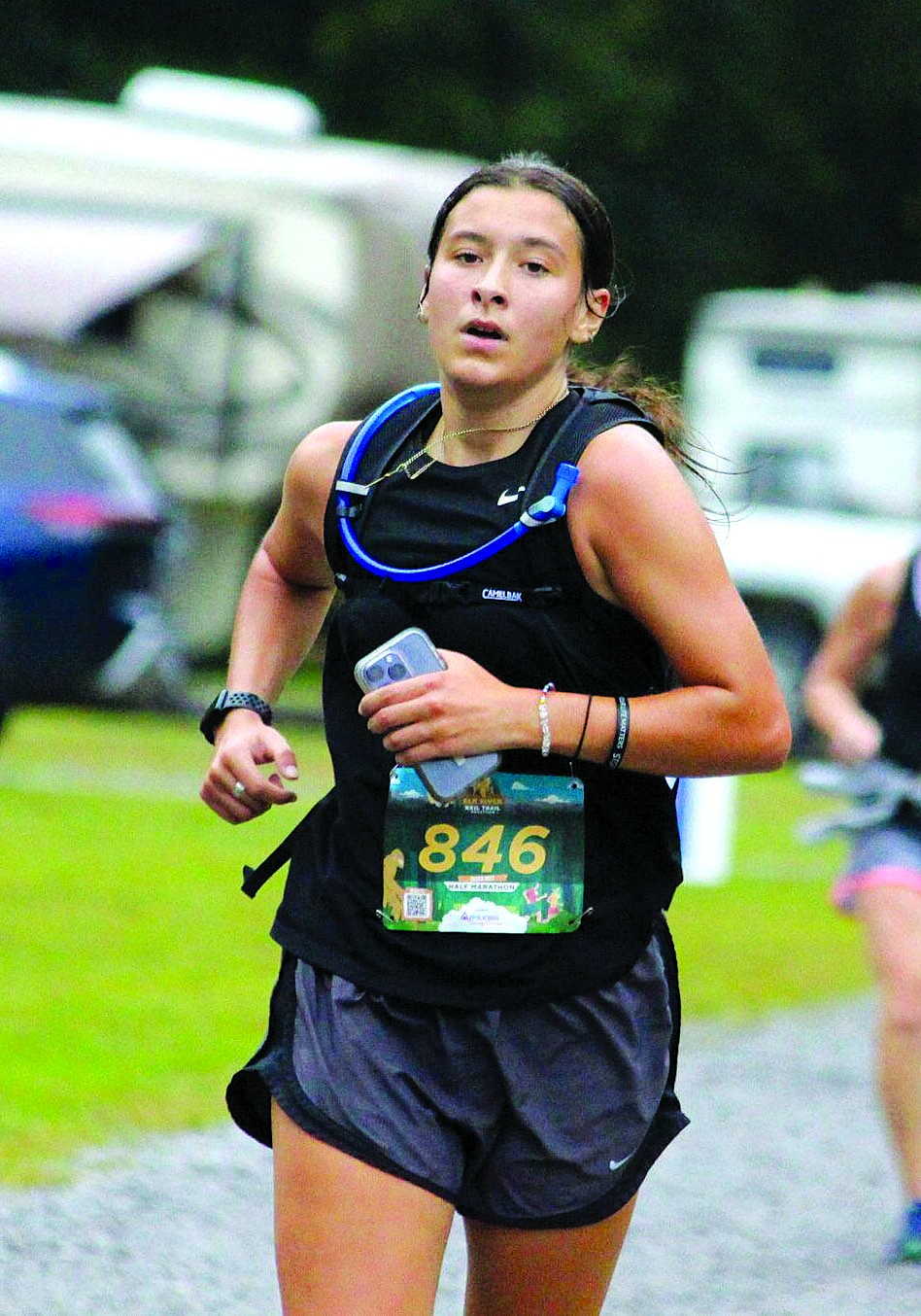 While some contestants traveled from many miles away, a number of local runners, in addition to winners Dobbins and Atha, also competed.  Trent Hinkle and Olivia Witt, both from Procious, ran the half marathon.  Trent won his age division and placed 9th overall.  Olivia also won her age division. 
Local athletes also had much success in the 5K.  Daymian Stricker placed third overall with a time of 23:09.  Gunner Dobbins won the male under 12 age group and placed seventh overall.  Philip Dobbins placed second in his age division and ninth overall.  Isiah Woods finished eleventh and Jackson Stricker fifteenth.  Danae Stricker (female under 12) and Ariel Dobbins (female 13-19) each won their respective age groups. Other local participants included Mike Holstein, Ron Starcher, Matt Stricker, Ronda Harris, Stephanie Dobbins, Joyce Lennox and Kennah Hinkle.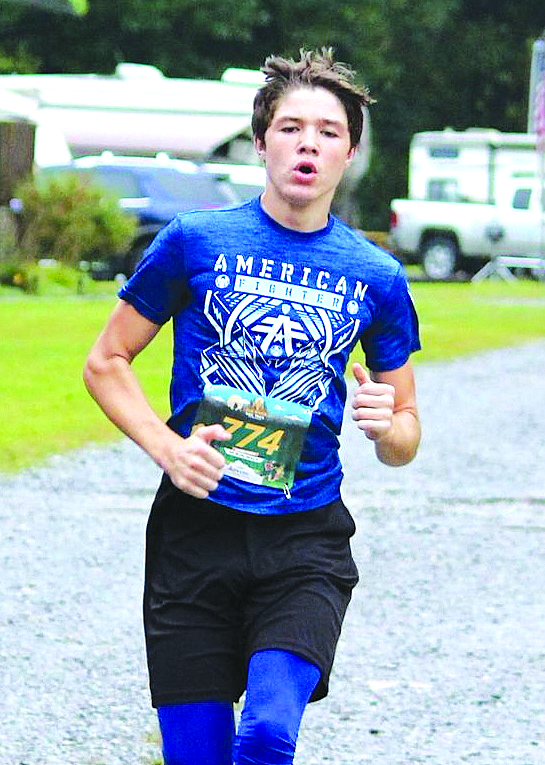 This impressive event benefits the Elk River Trail Foundation. The Foundation would like to thank Ricky and Caren Campbell and the Appalachian Timing Group for managing the event and donating the net proceeds to Elk River Trail Foundation, now two years and running.  All proceeds will be used to support the Foundation and in furtherance of its mission "To preserve, protect and enhance the Elk River rail and water trails for public recreation, community health and well-being, conservation, ecology, education, economic development, and cultural enrichment."  If anyone needs a race timed, we highly recommend AP Timing.  
The Foundation would also like to thank the Central Appalachian Empowerment Zone (J.G. Bradley Campground) and the Clay County Little League for permitting use of their facilities, making this year's second annual marathon/half marathon/5K a huge success. Finally, a debt of gratitude is also owed to the volunteers from the Mountain State Wheelers and the Elk Valley Trail Foundation who spent a long day making safety and aid bike rides along the 26-mile course and manning the water and aid stations for the runners.