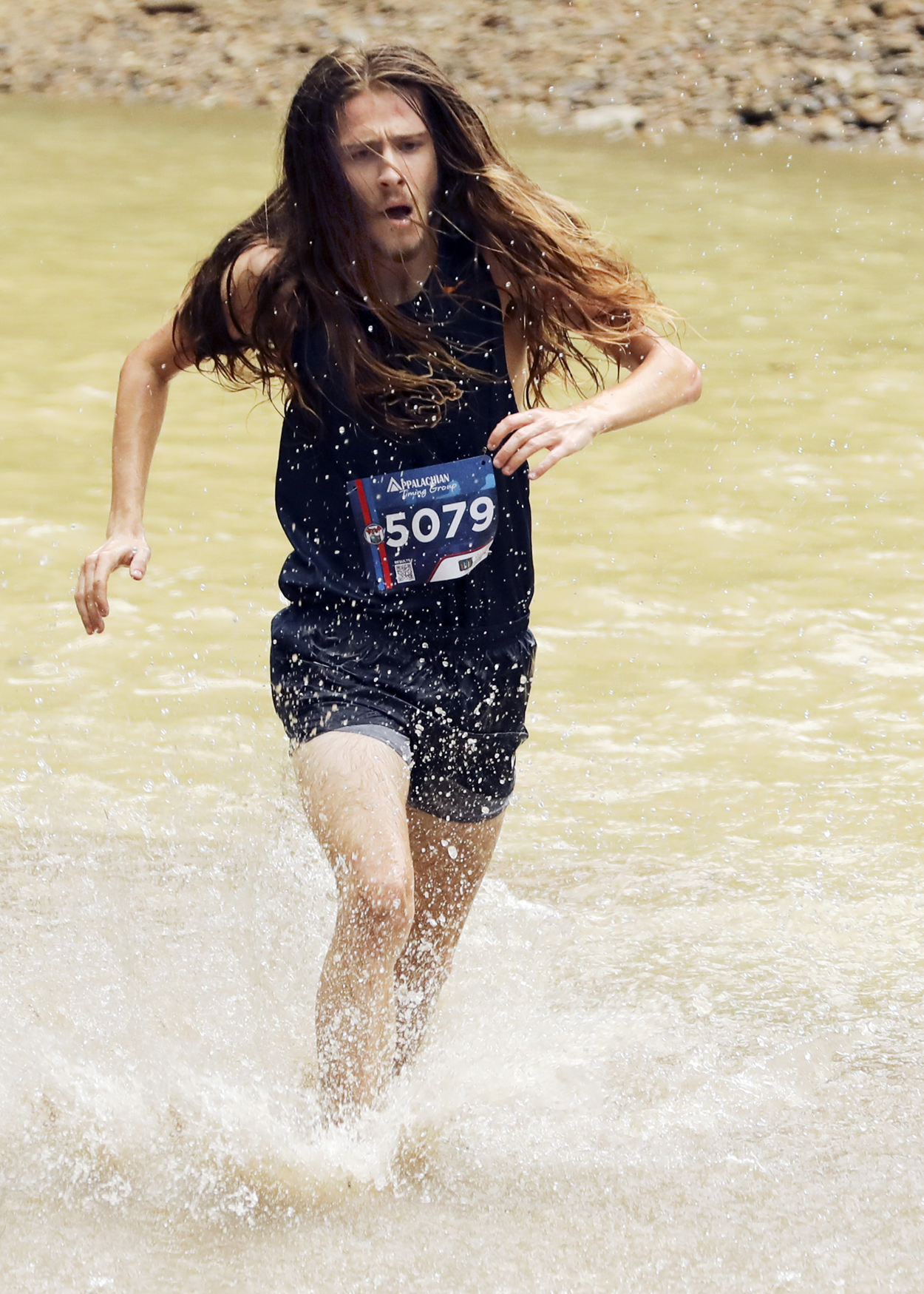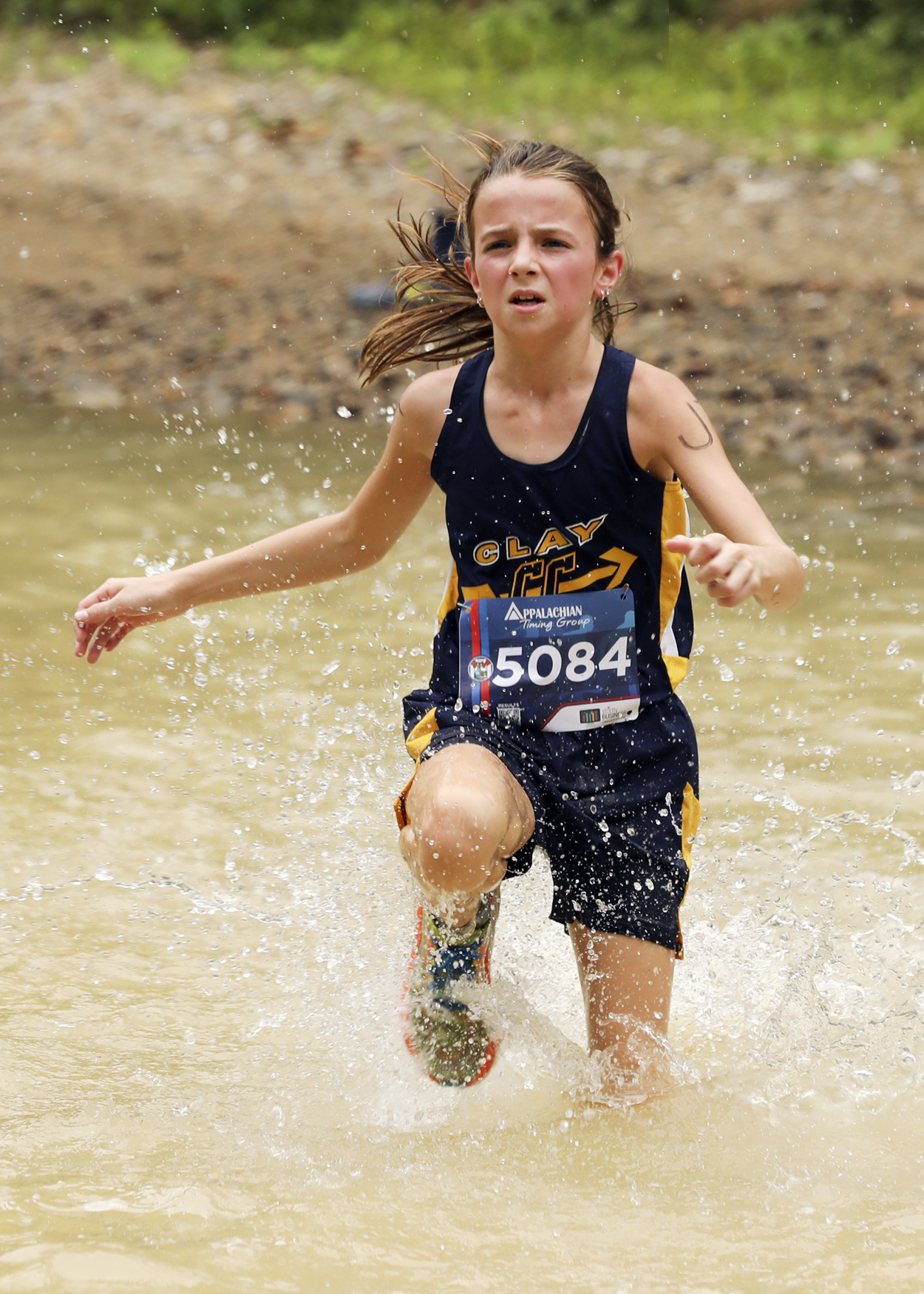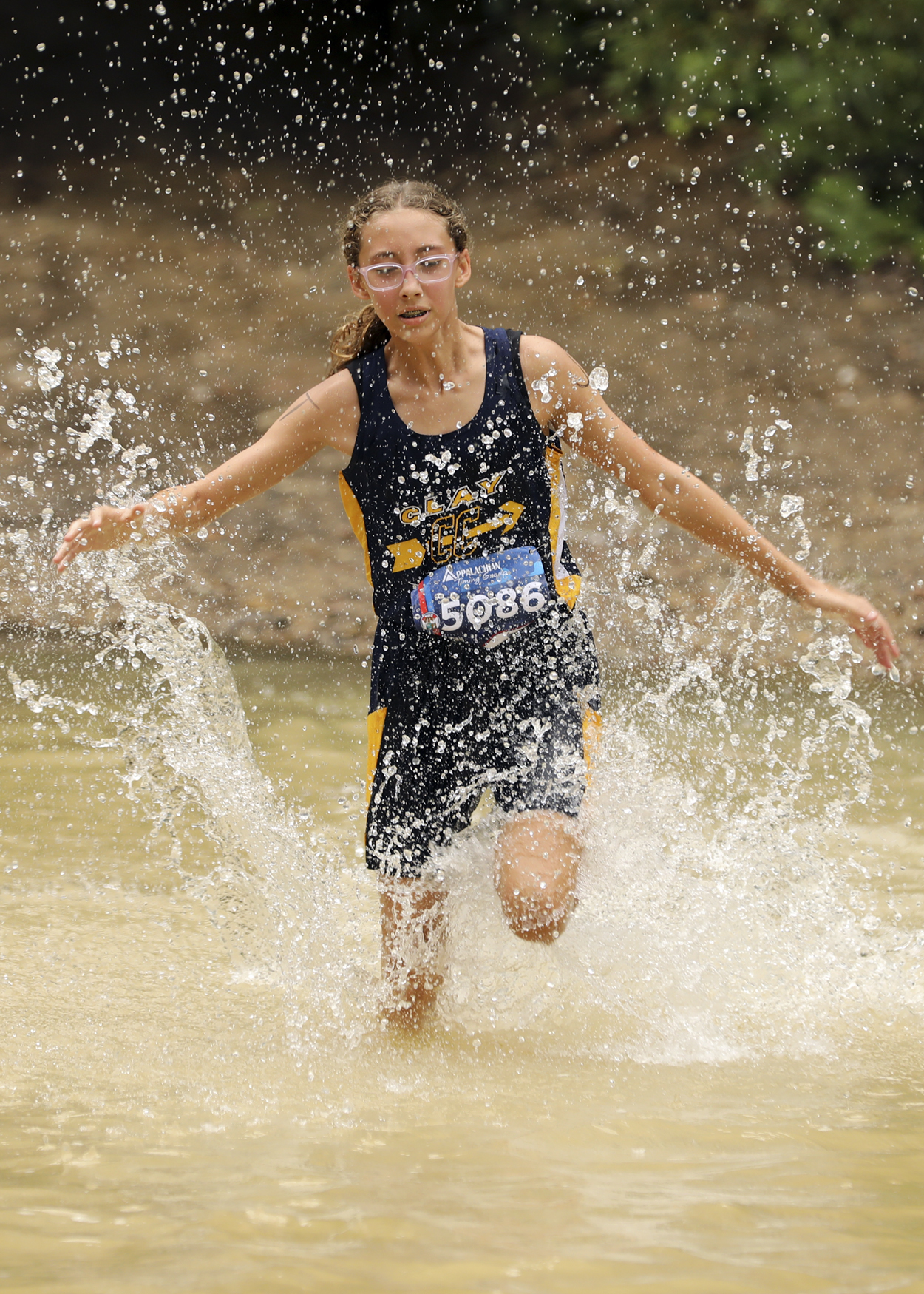 By Allen Hamrick
This past Saturday, Dundon was home to 24 middle and high school teams as the annual Buffalo Creek Run got underway.    This course, as you can imagine, is a true cross country course.  Many of the events are just grass tracks with a little gravel and maybe some blacktop.  Not this race; it was a race that had it all – mountainous terrain, dirt, mud, uphill, downhill, sand, water, and paths in the woods.  
All of those involved in the event put on an excellent race, and many of the people in attendance said they would definitely be back next year and bring other schools with them.  This race tested the best runners with a grueling competition and the last 200 yards requiring crossing Buffalo Creek and a sprint to the finish line.  
The middle school competitors ran first, and as you would expect, the CCMS Mustangs in their first year in a while of competing weren't going to stand by and let the other teams win without a fight.  The Mustang ran their hearts out with Marissa Atha coming in 7th and McKinley Mahan placing 10th.    Not a bad finish at all.  
The middle school boys were up next and had a tougher time in the field with Malachi Evans being the first Mustang to cross the finish line and placing 27th.   As a team, the Mustangs placed 7th in the event.  
CCHS was up next, and their course was a little longer than the middle school run.  The girls were up first, and they ran their legs off placing 5th as a team.  Cheyenne Taylor was the first to cross the line for the girls finishing 18th in the event.   
The boys were up next, and from the start, it was all for bragging rights. They began with a blistering pace and the pack was led by Sawyer Dobbins.  When the race finished, the boys took 2nd as a team with Sawyer coming in a close 2nd place a few seconds behind the winner with a time of 19:48.4.   
This is a great race that will continue to draw schools from all over the state.  An army of volunteers were on the scene early getting everything set, laying out the track, parking cars, and making sure the event went off without a hitch.  It was a well oiled event with all the people involved making it a race that schools will want to come to in the future.  This year Dundon will also be the site of the LKC Cross Country championship as well as another run on the Elk River Trail. Come out and watch Clay County's future run for the gold.