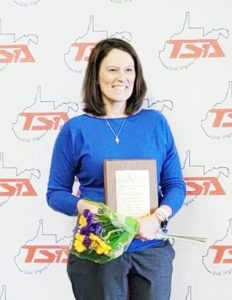 Last week, the Clay County Middle School and Clay County High School TSA teams traveled to Cedar Lakes in Ripley, West Virginia for state competition.  Led by their Advisor Jessica Ramsey, 35 students in total, 17 middle school students and 18 high school, made the trip.  
TSA is the Technology Students Association.  TSA is a student organization where students work and learn about STEM, or the areas of Science, Technology, Engineering, and Mathematics.  The competitions are all strategy, problem solving or researched based.  This year's conference theme was A Legacy of Innovation.  Each of the students worked many hours perfecting their projects.  Their hard work and dedication paid off. Clay Middle captured eight first place, six second place, and seven third place victories.  Clay High won six first place, six second place, and two third place awards.  Clay Middle achieved second place Overall Outstanding Chapter, and Clay High won third place Overall Outstanding Chapter.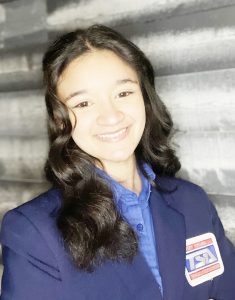 State officers for the 2023-2024 school year were also elected.  From CCHS, Morgan Payton will serve as Secretary and Taylor Adkins will be Sergeant at Arms.  Additionally, seven Clay students were inducted into the Technology Honor Society: Ariel Dobbins and Julianna Gallaher from CCMS, and Taylor Adkins, Holt Dawson, Dylan McCumbers, Maddy Paxton, and Morgan Payton from CCHS.  Finally, Mrs. April Dawson won the Honorary Lifetime Member Award.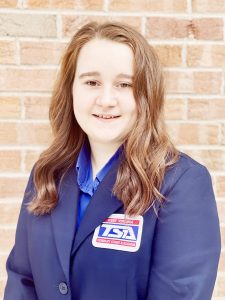 Ms. Ramsey is very proud of these students for not only being successful in competition, but for their success in their behavior, too.  They are carrying on a strong tradition set by TSA students over the past decade.  Ms. Ramsey would also like to thank Mr. Phil Dobbins, Mr. Alex Keiffer, Mrs. April Dawson, Ms. Lindsey Schoolcraft, and Ms. Clare Dawson for their time and hard work helping students with projects and serving as chaperones along with the parents, grandparents, and family members who help make sure the students' projects are complete.  
They say it takes a village to raise a child, and the same can be said about TSA.  It takes a community to bring success and CCMS and CCHS students are fortunate to have that community support.  This success would also not be possible without the support of the administrations at Clay Middle, Clay High, the Clay County Schools Administrative Staff and the Clay County Board of Education.  We thank you!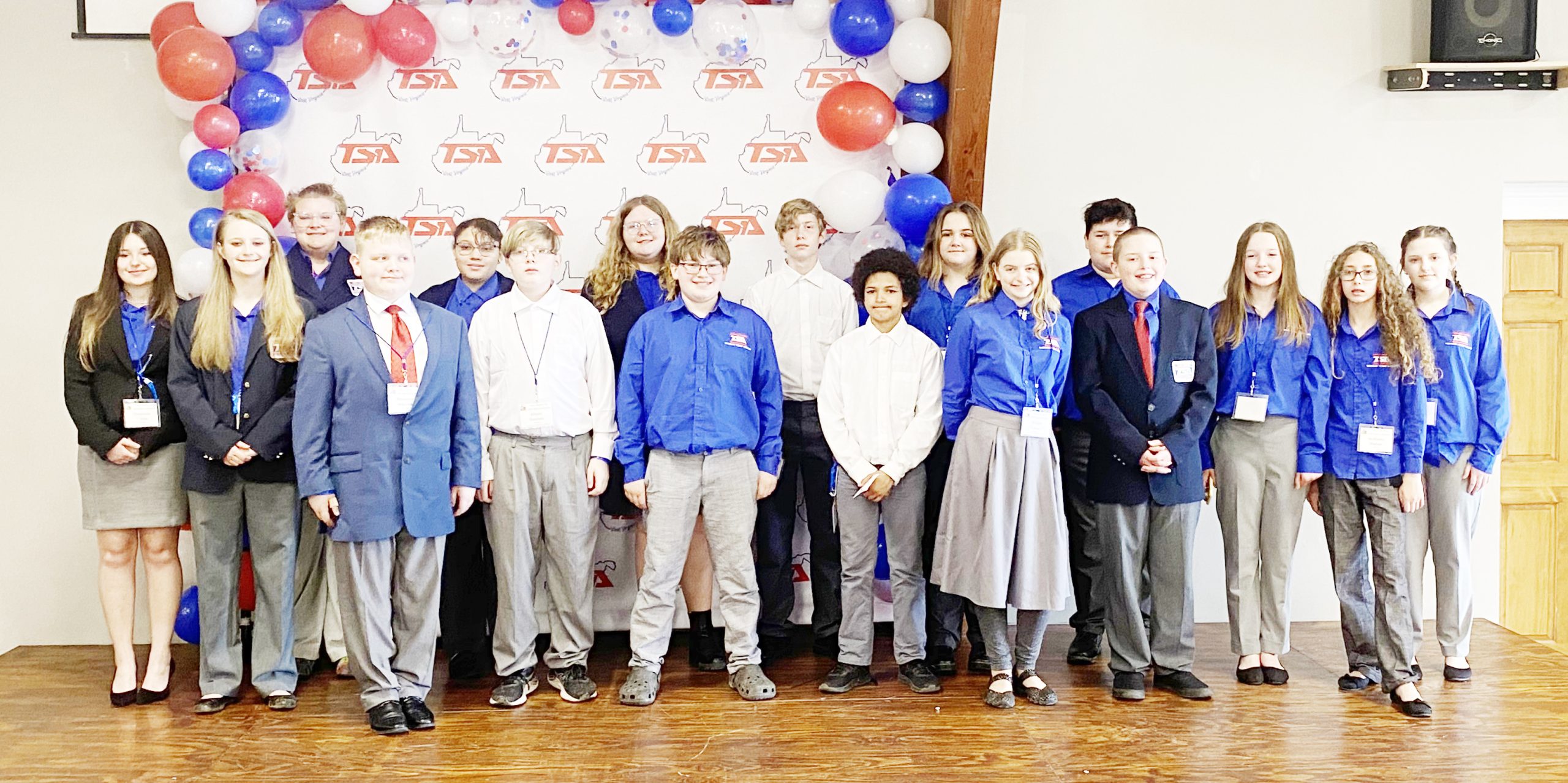 In total, eight middle school students and eleven high school students earned the honor of attending the national TSA competition in Louisville, Kentucky from June 28 to July 2, 2023.  State winners were as follows:
Clay County Middle School State Winners
1st Place Winners

Challenging Technology Issues

Ariel Dobbins, Juliann Gallaher

Children's Stories

Ariel Dobbins

Community Service Video

Juliann Gallaher, Abigail Grandon

Construction Challenge

Bailey Frame, Roxy Schoolcraft

Leadership Strategies

Adrianna Belt, Juliann Gallaher, Abigail Grandon

Medical Technology

Bailey Frame, Roxy Schoolcraft

Problem Solving

Cheyenne Adkins, Brooke Cliver

STEM Animation

Ariel Dobbins, Juliann Gallaher

2nd Place Winners

Chapter Team

Cheyenne Adkins, Adrianna Belt, Brooke Cliver, Ariel Dobbins, Juliann Gallaher, Gabe Shamblin

Children's Stories

Cheyenne Adkins, Brooke Cliver

Digital Photography

Brooke Cliver

Forensics Technology

Adrian Davison, Presley Shamblin

Inventions and Innovations

Bailey Frame, Cade Hamrick, McKinley Mahan, Roxy Schoolcraft

Prepared Speech

Ariel Dobbins

3rd Place Winners

Career Prep

Adrianna Belt

Coding 

Adrian Davison, Presley Shamblin

Digital Photography

Abigail Grandon

Leadership Strategies

Adrian Davison, McKinley Mahan, Presley Shamblin

Prepared Speech

Abigail Grandon

Technical Design

Ahyvn Davison, Diego Metheney

Technology Bowl

Brooke Cliver, Diego Metheney, Gabe Shamblin
Clay County High School State Winners
1st Place Winners

Chapter Team

Taylor Adkins, Gracey Champ, Holt Dawson, Dylan McCumbers, Maddy Paxton, Morgan Payton

Children's Story

Taylor Adkins, Isaac Brown, Maddy Paxton

Debating Technological Issues

Holt Dawson, Sawyer Dobbins

Future Technology Teacher

Gracey Champ

Prepared Presentation

Sawyer Dobbins

System Control Technology

Hunter Evans, Ilyauna Evans, Cadence Williams

2nd Place Winners

Audio Podcasting

Sawyer Dobbins

Data Science and Analytics

Jaxon Brown

Extemporaneous Speaking

Holt Dawson

Music Production

Jaxon Brown

Technology Problem Solving

Jaxon Brown, Morgan Payton

Video Game Design

Isaac Brown, Gracey Champ, Dylan McCumbers

3rd Place Winners

Digital Video Production

Taylor Adkins, Gracey Champ, Holt Dawson, Maddy Paxton, Morgan Payton

Photographic Technology

Jaxon Brown