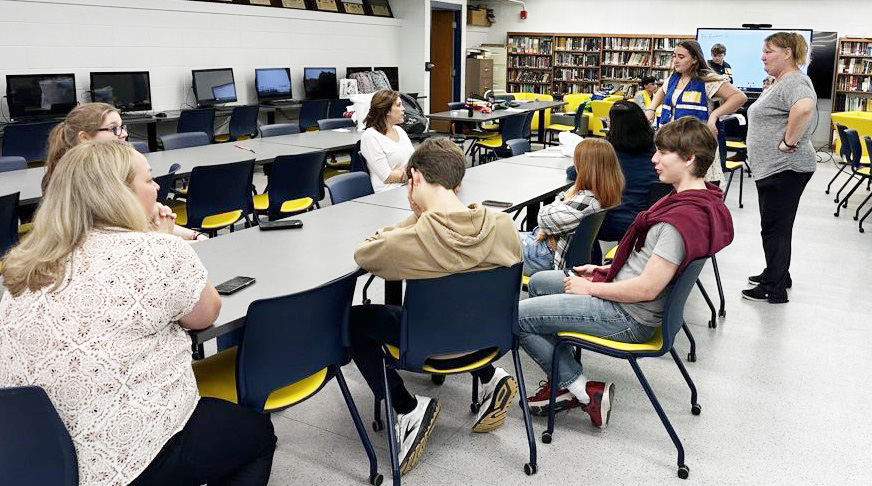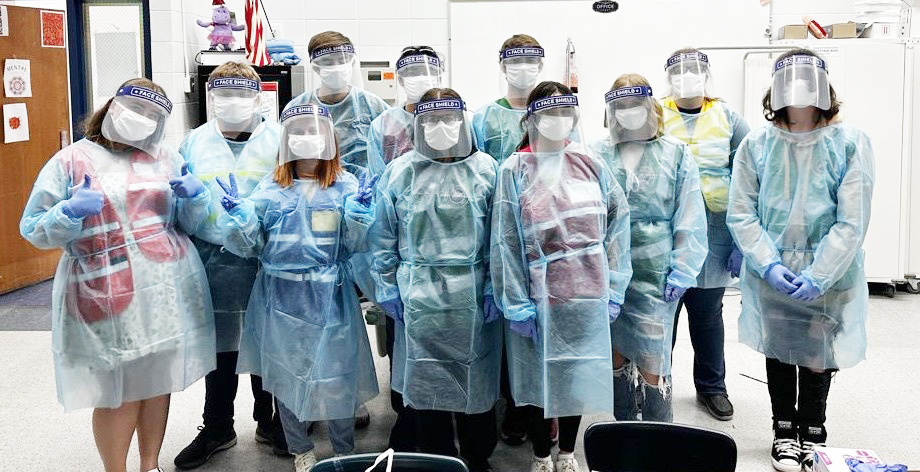 Clay County, WV Community Emergency Response Team (CERT) successfully conducted an impactful simulated measles outbreak exercise, Operation Outbreak Simulation (OOS) 2023, at Clay County High School. This groundbreaking exercise, made possible with support from Operation Outbreak, utilized a cutting-edge application that leverages Bluetooth connectivity to realistically simulate the spread of a disease pathogen.
The exercise brought together a group of enthusiastic high school students who eagerly participated in developing a comprehensive response plan to effectively mitigate the simulated outbreak. Throughout the day, the students utilized the innovative application, collaborating in teams of 10-15 to tackle the challenges posed by the outbreak scenario.
Under the guidance and support of Clay County, WV CERT, the West Virginia Bureau for Public Health, Dr. Cathy Slemp, and Clay County Health Department, the students were able to exercise critical incident management systems. They also gained hands-on experience in press release creation and media affairs, resource requesting and logistics, as well as Emergency Operations Center (EOC) set-up using proper Incident Command System (ICS) structure and communication protocols.
In addition, the students practiced vital skills such as proper Personal Protective Equipment (PPE) donning and doffing techniques, ensuring their safety in simulated hazardous environments. They also honed their ability to effectively communicate via radios within a building setting, simulating real-life emergency scenarios.
The Operation Outbreak exercise was deemed a resounding success, highlighting the exceptional collaboration and coordination between the participating organizations and individuals. Clay County High School, Angela Nichols, and Allen Tanner deserve special recognition and gratitude for their invaluable support and cooperation in the planning and hosting of this event.
By engaging in this immersive exercise, Clay County, WV CERT and its partners have demonstrated their unwavering commitment to preparedness and ensuring the community's readiness in the face of potential public health emergencies.