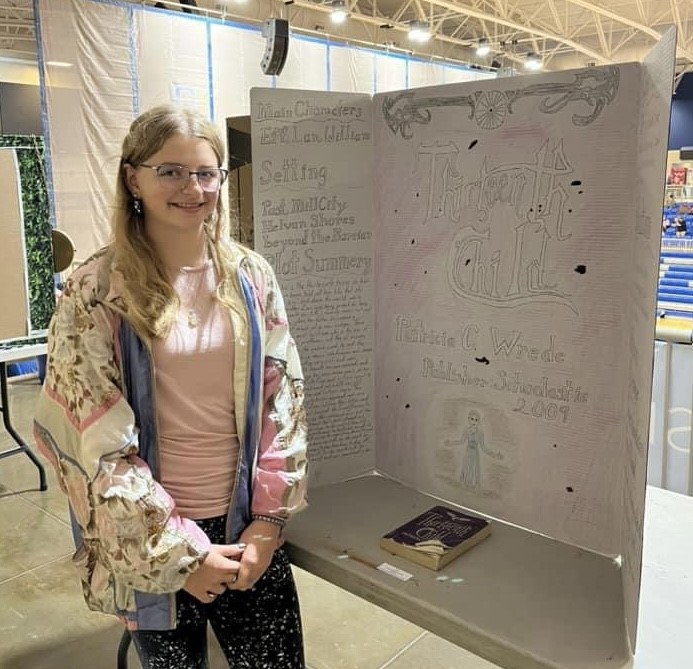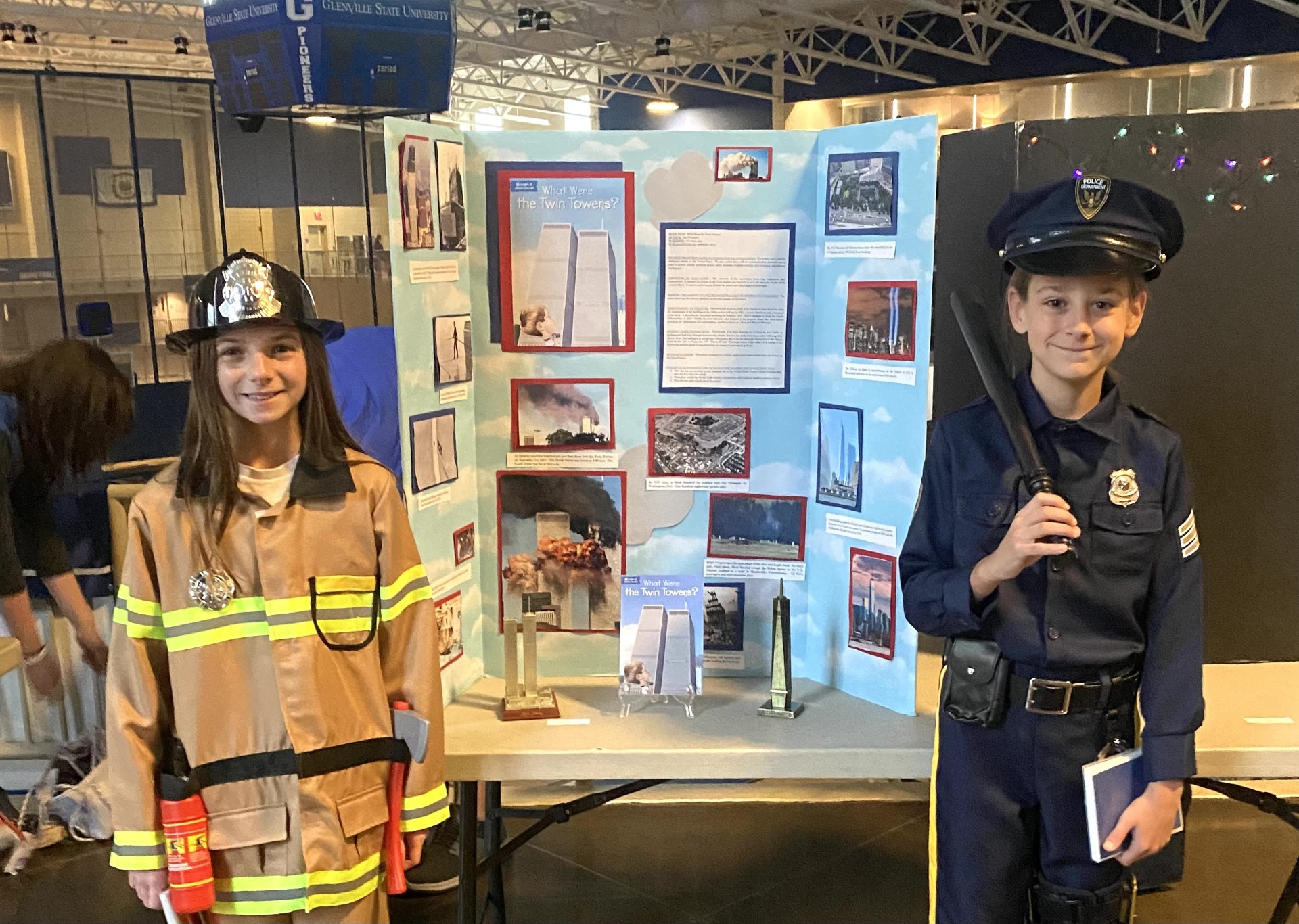 The West Virginia Reading Association Regional Literature Fair was held at Glenville State University on October 28, 2023.  It was a huge event.  Seven counties were represented including Calhoun, Clay, Pocahontas, Wyoming, Gilmer/Lewis, Nicholas and Webster.  
There were 145 projects along with 26 judges from Glenville State University, Marshall University and the West Virginia State Department of Education.  Divided by grade, events were scored for kindergarten through second, third through fifth, sixth through eighth, and high school.  Students could compete individually or in pairs and were categorized by fiction and non-fiction books.  
Clay County Middle School students earned the right to compete at the Regional Fair by winning their divisions during the CCMS Literature Fair held at the school in mid-October. At the Regional competition, sixth graders Gunner Dobbins and Marissa Atha won first place in the pairs Middle School Non-Fiction Division for their project on What Were the Twin Towers by Jim O'Connor.  Impressively, they scored 99 out of 100 total possible points.    Eighth grader Abigail Grandon placed third in the individual Middle School Fiction Division with her project on Thirteenth Child by Patricia Wrede. 
Special thanks goes out to Mrs. Josselyn Kiser for helping to coordinate this event. Congratulations to Gunner, Marissa, and Abigail on a job well done!  They make CCMS proud.