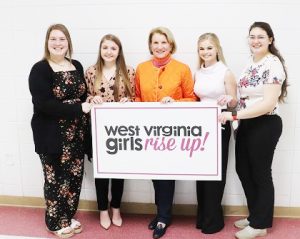 Visit marks 28th Girls Rise Up event since Capito launched the program
U.S. Senator Shelley Moore Capito (R-W.Va.), brought her West Virginia Girls Rise Up program to Calhoun County Middle High School to promote female empowerment, education, fitness, and self-confidence. Fifth and sixth grade female students participated in the program, where they had the chance to hear from Senator Capito on her personal experience as a female leader. Today's event marks the first Girls Rise Up in Calhoun County and the 28th event since the program's launch in 2015.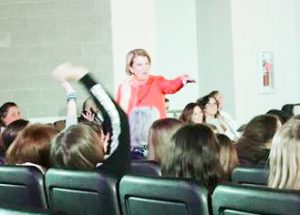 "Women in West Virginia and across the world should be inspired and encouraged every day to work toward their goals and achieve their dreams, and they should know that it's never too early to start. That's exactly why I started my Girls Rise Up program," Senator Capito said. "I was so excited to bring my program to Calhoun County today where I met some amazing young women who have some very bright futures ahead of them. It's my hope that Girls Rise Up will inspire them to pursue their goals and achieve them, and I can't wait to see all of the wonderful things they accomplish in the years to come."
"Growing up, I was encouraged by my mother to become my own independent person. I am so thankful that Senator Capito believes in the strength of that message and that she seeks to empower and encourage our next generation of outstanding women. Our own girl rising up, Emily Anderson, heard the message and made the contacts to bring Senator Capito and her message to us. Calhoun County Middle High School is honored to be part of the senator's initiative," Calhoun County Middle High School Assistant Principal Gina Stump said.
Senator Capito launched the West Virginia Girls Rise Up program in 2015 to instill confidence in young West Virginia women and empower them to be strong and kind female leaders. The program focuses on three areas: education, fitness, and self-confidence.