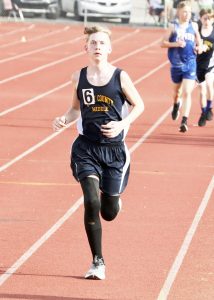 The CCMS track team is in the news again and continues making waves in the track world.  They competed this past Tuesday at Laidley field in Charleston.  It was tough competition for the team, but they stood out against some tough opponents.  The ladies held their own. Jayda Stricker placed 4th in the 100, 6th in the long jump and 4th in the 400 meter.  Ariel Dobbins hit the top of the leader board placing 3rd in the Discus throw.  Brooke Cliver continues her shot put dominance placing 3rd behind some tough competition.  Madison Kirby jumped into the CCMS record books in the high jump placing 2nd in the event.  Natalie Tanner was 4th in the 100 meter hurdles, and the 4x 60 shuttle hurdle team placed 5th.  The girls 4×400 relay team also placed 5th in the event.  The girls place 8th overall in the event.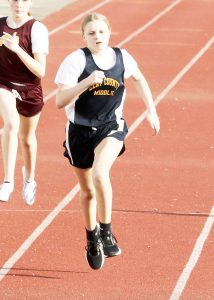 The boys also had some stiff competition, but Seth Robinson made it look easy placing 2nd in the 100 meter dash, 2nd in the 400 meter, 4th in the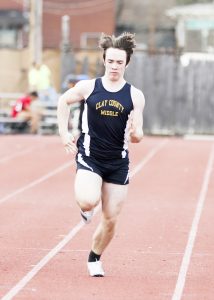 100 meter hurdles and 3rd in the shot put.  Brody Scarbro was 4th in the 200 and 6th in the discus.  Adrian Davison took 6th in the 800 and 5th in the 3200.  Andrew Tanner was 6th in the 3200 meter run while the shuttle hurdle team took 2nd in the 4×60.  The boys placed 8th overall.
The team did a great job against much bigger schools and will no doubt continue their race to the end of the season.  They will compete at Roane County on April 15th and back at Laidley Field on Thursday, April 20th. The CCHS team will be running at Roane County this Tuesday.  They have very few meets, left so come out and support the teams.