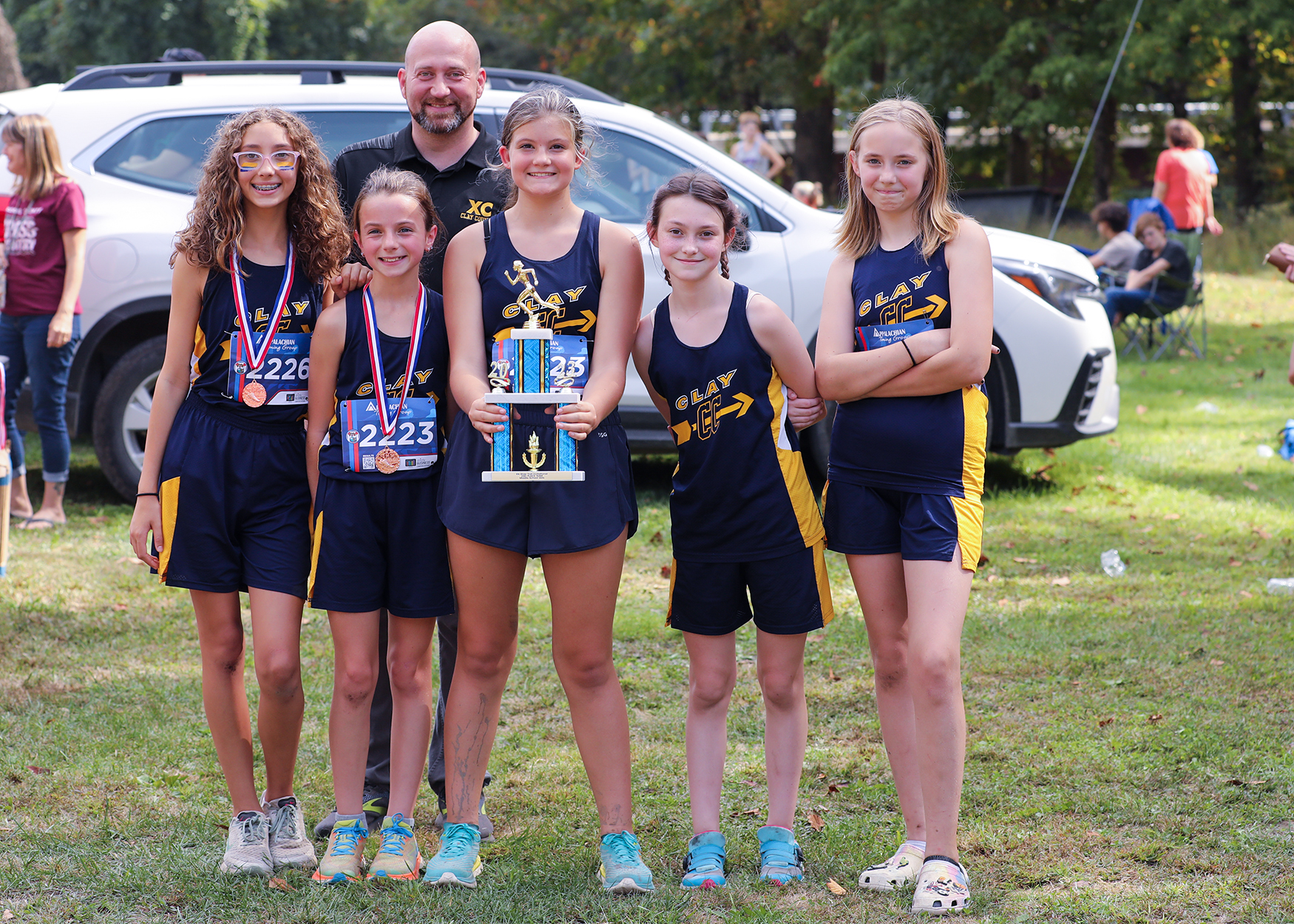 By Allen Hamrick
The CCMS and the CCHS Cross Country teams continued their run for the gold at the third annual Elk River Invitational.  The cross country teams have been setting the woods on, fire so to speak, running the hills and the valleys and putting Clay on the map for extreme sports.  Cross country isn't just track and field but an extreme show of guts and determination.    The team continues to grow with top notch runners.  Coach Ron Starcher and Coach Matt Stricker keep the runners working hard and learning different techniques on how to consistently run fast, and it is showing each time they race.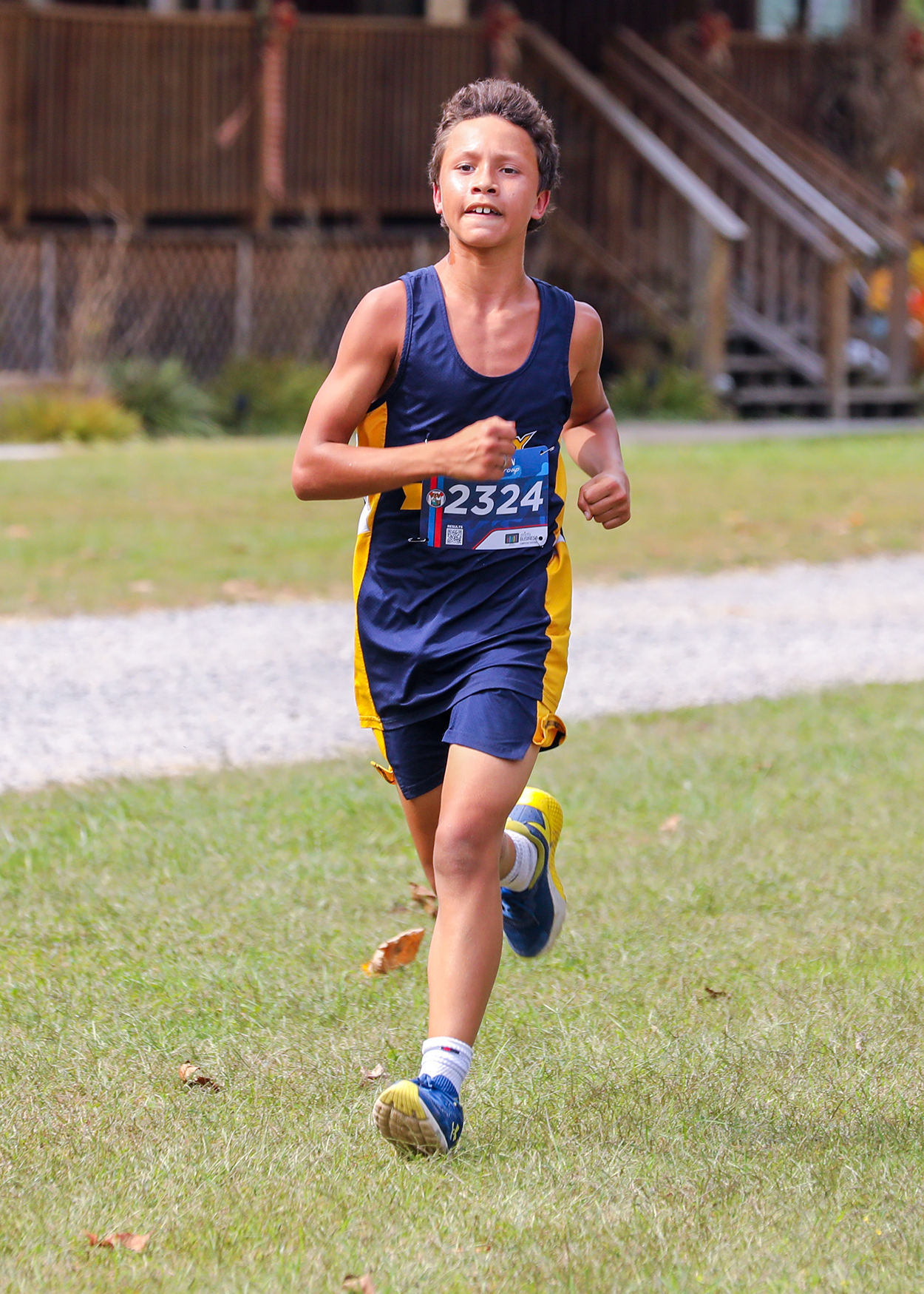 The cross country track in Dundon is starting to be the go to place for true cross country running; so good in fact that the LKC Championships will be held at Dundon for the first time ever this Thursday.  The CCMS girls' team was up and running first and came in 2nd overall as a team with Marissa Atha being the first to cross the finish line for the Lady Mustangs while coming in at 8th place. She was followed closely by McKinley Mahan who came in 9th overall.  The CCMS boys were up next and placed 3rd overall as a team with Malachi Evans coming in at 6th place.  He was followed close by Isiah Woods who placed 10th overall.  Up next were the CCHS girls who placed 4th overall with Cheyanne Taylor crossing the line in10th place.  Next was the CCHS boys' team who placed 2nd overall with Sawyer Dobbins coming in 3rd place.  Elkview Middle won both the boys and the girls events in the middle school division.  In the high school division it was Grafton winning the girls event and Nitro winning the boys event.  
Don't forget that this Thursday will be the LKC Championships and Dundon will have more people there than when the town was at its peak.  Come out and enjoy some good running competition. Good luck to both teams!