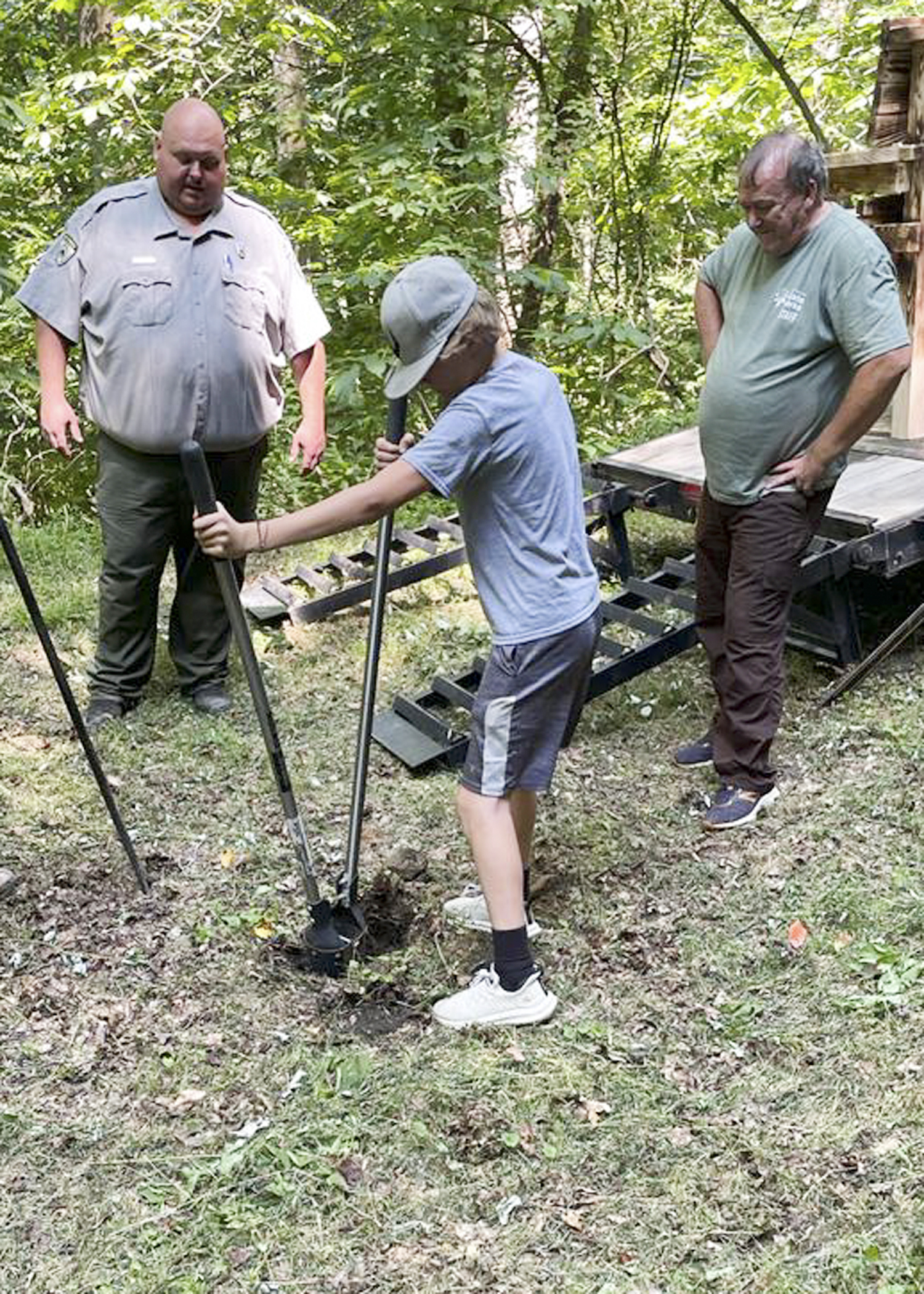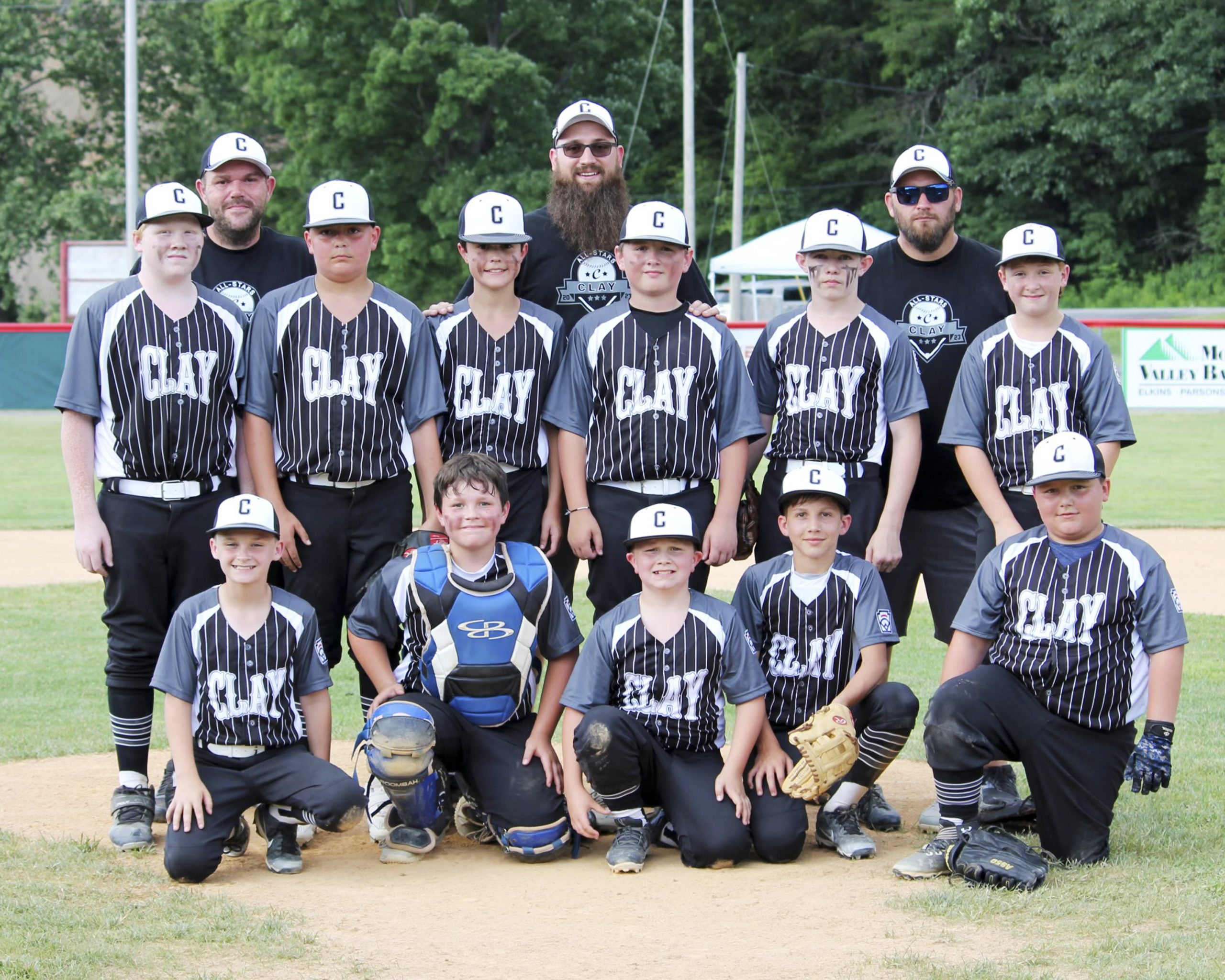 By James Adkins
For the first time in around a decade, Clay County Little League will represent District 8 at the upcoming WV State Little League Tournament in Bridgeport, starting July 14th.
After a long five-day tournament, the Clay County Little League 10–12-Year-Old All-Stars earned Runner-Up in the WV District 8 Tournament hosted by Tygart Valley Little League, in Huttonsville.
"The core of the team has been playing together since they were seven and eight years old," Manager Trinity Dorsey said. "The kids have been working hard since March when we started practice for the regular season. Our message has not changed in several years, and we expect effort and sportsmanship on and off the field. Everyone knows they have a job to do, whether it is get-on-base, bunt runners over, hit runners in, or get ahead in pitch counts, and to always supporting each other."
Clay County Little League joined seven other teams, which included: Elkins, Braxton, Tygart Valley, Belington, Craigsville, Pocahontas, and Summersville.  On June 24, the Double Elimination Tournament began with all teams competing. Clay unfortunately started the tournament off with a loss. Their first game against Elkins ended 3-1, sending Clay to the Loser's Bracket. However, this loss didn't stop the team from bringing the heat in their next games.
Clay's next game, on June 25, brought them their first victory, defeating Braxton 13-5. Clay proceeded to score a second win, beating Pocahontas 10-5 on June 30.
 After these two games, Clay again faced Elkins in the consolation semi-finals on July 1.
Starting pitcher, Trenton Parker, threw for nearly three innings with one earned run and two strikeouts. Clay's took an early lead in the 2nd inning from back-to-back RBI singles by Hinton Caldwell and Braze Dorsey. Pitcher Palmer Adkins closed out the game, recording the last 10 outs, while striking out 9. This secured the team a 6-2 win, moving Clay into the Runner-Up Championship on July 2.
During the Runner-up Championship vs. Craigsville, Clay jumped out to an early lead in the first inning. Asher Dorsey led off the game with a double, followed by Collin Elliot drawing a walk. Palmer Adkins doubled on a 1-2 count, giving Clay a 2-0 lead. Starting pitcher, Collin Elliot, threw nearly a complete game, allowing five hits and two runs over five and a third innings. Craigsville tied the game 2-2 in the bottom of the 5th inning, with a solo homerun. Clay took the lead 3-2 in the top of the 6th, with back-to-back singles by Palmer Adkins and Briar Dorsey. Pitcher John Paxton threw two-thirds of an inning in relief, recording the last two outs to earn the save for Clay.
Clay had an exciting run and landed themselves second place in the WV District 8 Tournament.
"Each player was a part of the team's success," Coach James Adkins said. "Whether it was fielding, pitching, or hitting, each player helped contribute."
Clay's offense was led by Palmer Adkins, who had 9 hits, batted .692 with four doubles and 9 RBIs. Starting pitchers, Collin Elliot and Palmer Adkins, had a combined 44 strikeouts and a combined 1.30 ERA. 
"We are all excited about what is to come with this team in the years ahead and appreciate all the support in the Clay community. It was great seeing all the support from friends and family that came out to the games," League President and Coach Michael Parker said.
The Clay County Little League 10-12 Year Old All-Stars play on Friday, July 14, at 3:30 PM at the Bridge Complex in Bridgeport. If you get a chance, head on up to Bridgeport and support these young lads as they play hard to bring it home.