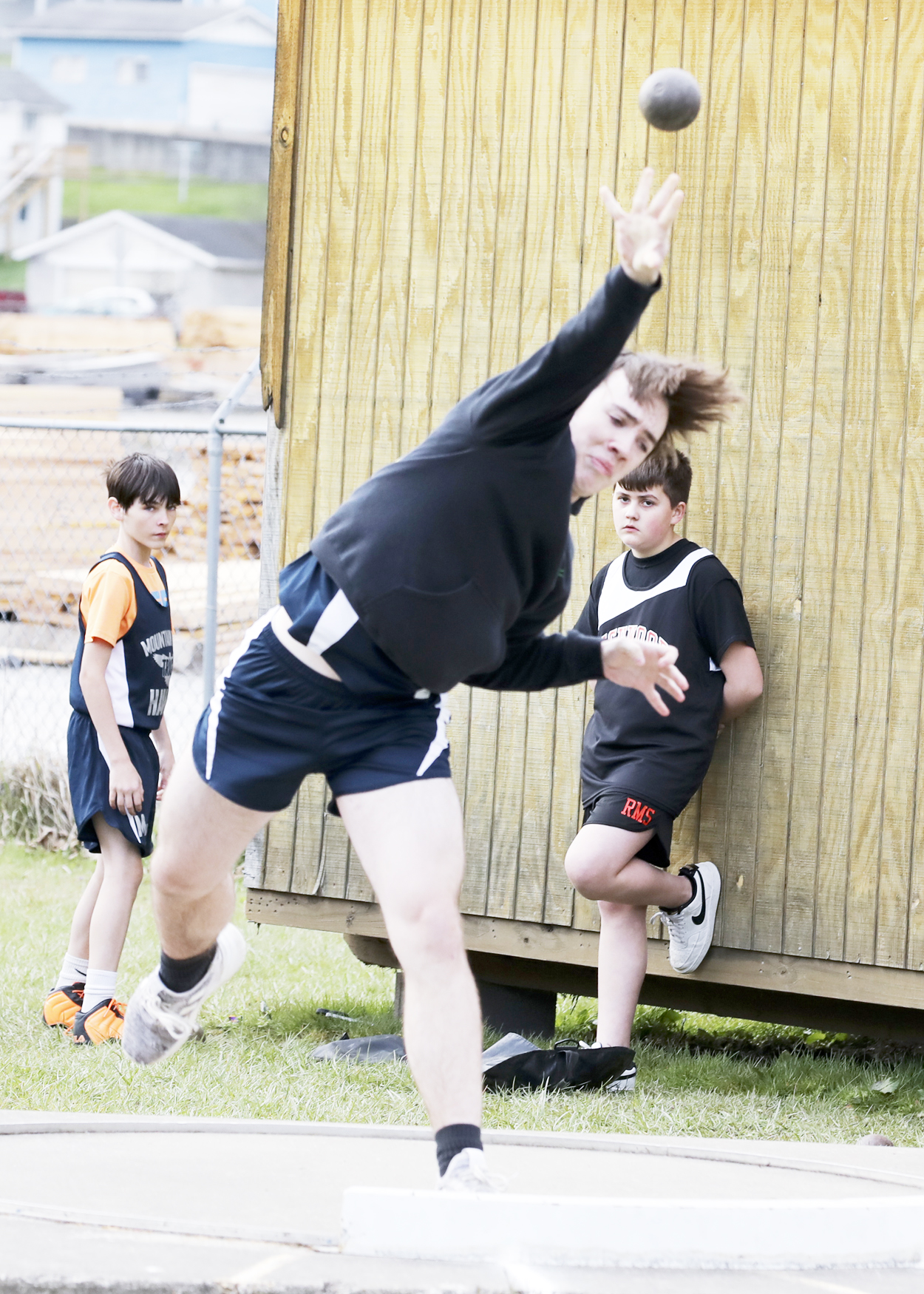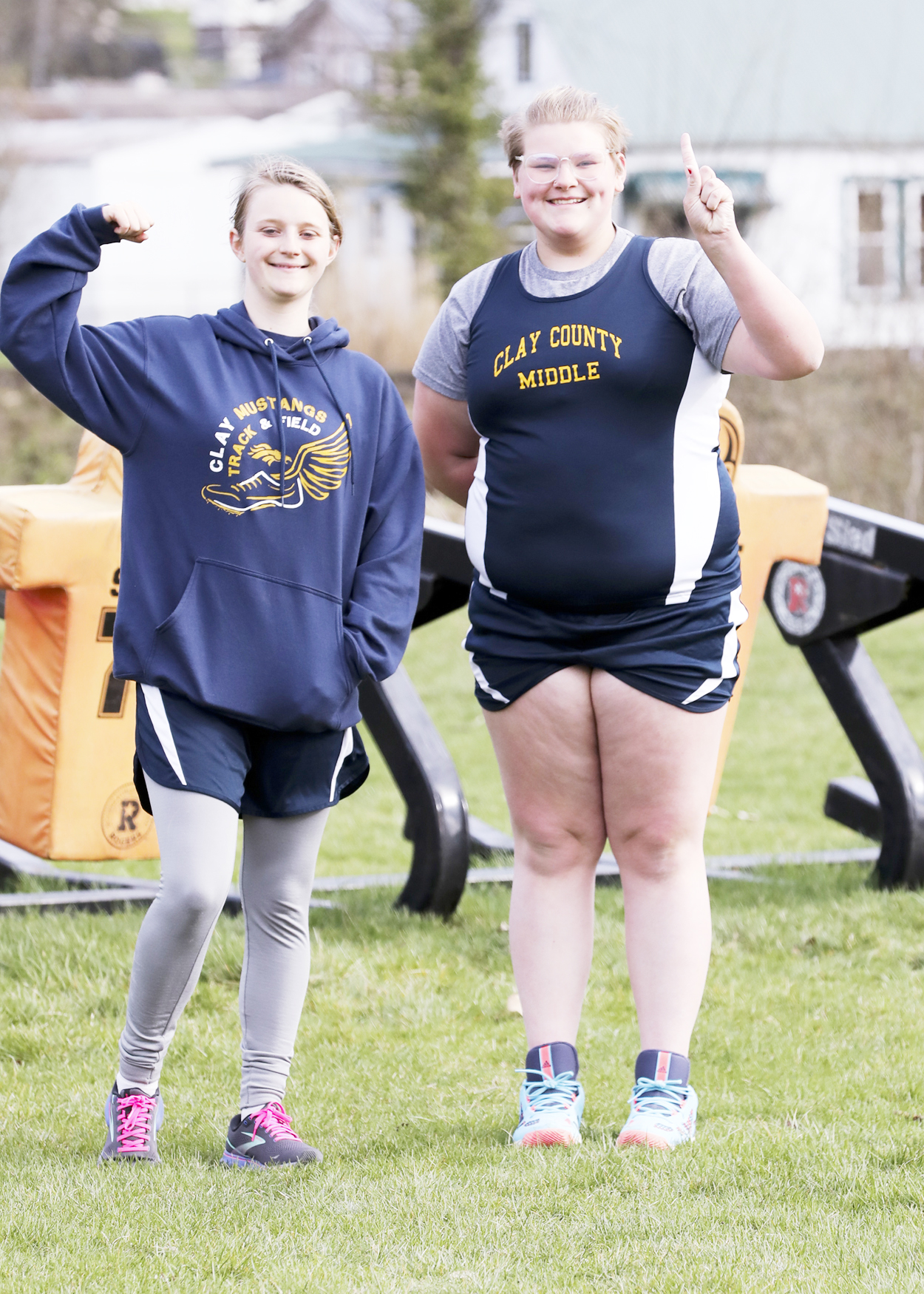 By Allen Hamrick  
The CCMS track team is in the news again and is making waves in the track world.  They competed this past Tuesday in Richwood.  It was tough competition for the team; it was cold enough to freeze the balls off a differential bearing, but they kept running despite the weather.   Several teams took to the field, and both the boys' and the girls' teams were burning up the track.  The rain or snow looked like it would hamper the event, but as long as there is no lightning or snow hitting the ground, the starting guns will fire and the races start.  The ladies held their own in the event with Brooke Cliver and Ariel Dobbins placing as queens of the hill in shot put and disc.  Ariel Dobbins also placed 4th in the shot, 5th in the 800 and was top female scorer for the Lady Mustangs.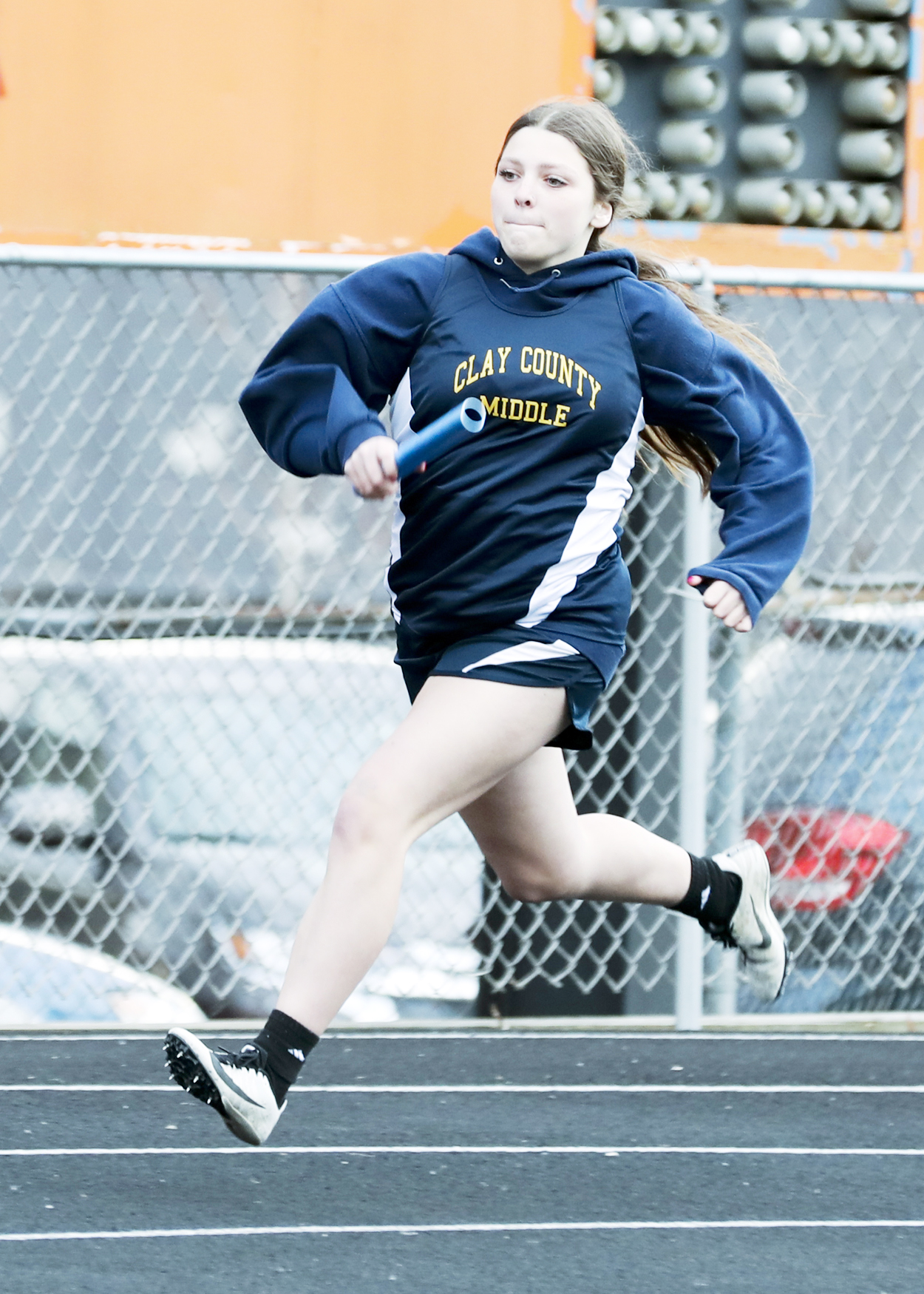 For the boy's team, Seth Robinson swept up the running events placing 1st in the 100, 400, and 100 meter high hurdles.  He also took 1st in the shot put and was the high point scorer for the meet with a maximum score of 40 points.  As of this writing, unfortunately, the overall results were not posted, but the boys and girls team did very well if they did not take 1st place.
The CCMS track teams are clearing the high bar this season getting some wins under their belts and setting up for the CWVAC championship.  The longer the season goes, the better they get.  So, if you have some time and you want to see some good track events, they will once again be at Laidly Field on Tuesday evening.