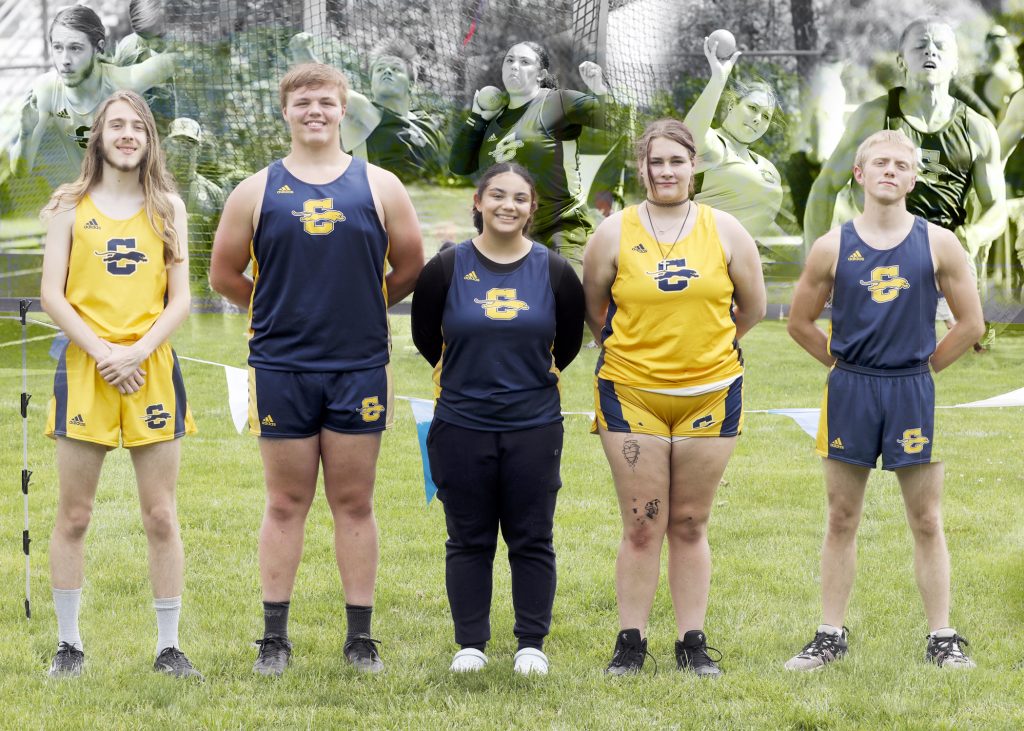 By Allen Hamrick
It was Regionals time for the CCHS track team on Friday, and Mother Nature slung down some hot rays melting the field and all those on it.  Here, participants would run, jump, and throw their way into CCHS track history.  Also, here is where they would also have to place in the top three of any event to move on to state level competition.  This year, if you have read the paper, you know that the track team has been a force in the track world all along. It was now make or break time.   The girls' and the boys' teams both had a great chance of getting a free trip to the state competition; all it would take was guts. 
The relay teams have been in the running in past meets and have taken home some gold.  This year on the track, the competition has been tough in the running game and the relay teams had to bite into a big ol' bucket of whip butt if they were going to qualify.   At the end of the day, the Panthers qualified five to go to the states with the 4×800 relay team in an appeal process to see if they will also be going, but the confetti is still in the air on that one.  Qualifying for the state was Sawyer Dobbins who took 3rd in the 1600 and 2nd in the 3200 and Ethan Morris who took 2nd in the shot put and 3rd in the discus.  Jacob McCune qualified for the states by placing 3rd in the 400 meter run.   For the girls, it was Sarah Ligeralde placing 2nd in the shot put and an outside chance in the discus placing 4th.  Also, Xena Legg placed 3rd in the shot put and will be going to the states in her first year as a freshman. 
I believe hard work and skill got them to this point, now go to the states and bring home some metal. Go Panthers!