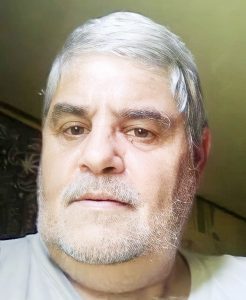 Phillip James Duffield, Sr., 62, of Clay passed away on Saturday, June 3, 2023, at WVU Medicine Braxton County Memorial Hospital, Gassaway. 
He was born March 19, 1961 in Sutton to the late Janice Drake Burkammer. 
In addition to his mother he was preceded in death by his son, Tony Duffield, and his brother, Tommy Duffield. 
Phillip graduated from Clay County High School.  He worked as a tree trimmer and arborist.
He is survived by his sons, P.J. Duffield (Rita) of Summersville, and Eric Duffield (Brittney) of Looneyville; brothers, Keith Duffield of Duck and Carl Duffield of Duck; 10 grandchildren; and one great grandchild. 
Private interment in McCracken Cemetery, Duck.  
Arrangements by Roach Funeral Home, Gassaway, WV.
Words of comfort and fond memories may be extended to the family at www.roachfuneralhome.com.