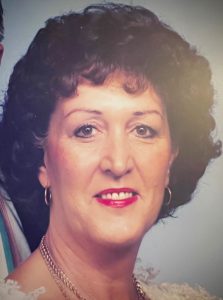 Luigina Paola "Gina" Harold, 79, of Wallback, went to heaven Monday, June 26, 2023, at HospiceCare at CAMC Memorial Hospital, Charleston.
She was born September 20, 1943, in Vicenza, Italy, the daughter of the late Luigi and Antonia De LorenziMiotello.
In addition to her parents, she was preceded in death by her husband, H. Lowell Harold, as well as three brothers and one sister.
Survivors include her daughters and sons-in-law, Christine and Kevin Gray of Elkview and Patricia and Michael Wade of Surgoinsville, TN; sister, Maria Pia Miotello of Italy; brothers-in-law, Robert Harold of Newton and David Harold of Lynchburg, VA; sister-in-law, Karen Harold Harmison of Ocala, FL; and many nieces and nephews.
She was a co-owner and operator of Harold's Grocery, Newton. She spent many years as a cook, having worked at the former Newton Grade School, Geary Middle School and Spencer Elementary School. Gina was also a cook for Laurel Nursing and Rehabilitation Center, Ivydale for 22 years.
Her pastimes included tending to her flowers, cooking and working puzzles.
Gina was a loving wife and mother. She was a Christian and was proud to have become a United States citizen in 2002.
A Celebration of Life service is being planned which will be announced at a later date. Her cremated remains along with her husband's remains will be buried at the Smith Cemetery, Uler.
John H. Taylor Funeral Home, Spencer, is assisting the family with arrangements.
Condolences may be shared at www.taylorfuneralhomeinc.com.