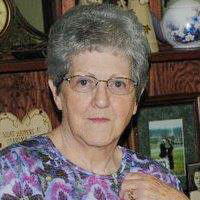 Linda Love Scott, 83, of Dog Run, Clay County, entered peacefully into rest surrounded by her children on Friday, July 28, 2023, in Clay Health Center.
Born June 13, 1940, she was the daughter of the late David and Ola Love. In addition to her parents, she was also preceded in death by her late husband, Thomas Allen Scott.
Linda was a retired Autism Mentor for Clay County Schools and a graduate of Clay County High School.
Linda is survived by her sons, Craig Allen Scott of Saint Francis, South Dakota; Brian Mitchell Scott of Newton; and Adam Wilson Scott of Fairmont; daughter, Robin Childress of Clay; eight grandchildren, Ashley Childress of Clay, Cheyenne of South Dakota, Colton of Wayne, Nebraska, Luke Scott of Frametown, Ben Scott of Grantsville, Garrett Scott of Newton, WV, Nate Scott of Fairmont, and Nicky Scott of Jacksonville, Florida; four great-grandchildren, Gage, Zane, and Taylor Owens all of Clay, and Halle Jo Scott of Frametown; brothers, Jim Love of Virginia and Ron Love of Bomont; and sisters, Deloris Davis of Summersville, Shirley Young of Bomont, and Dixie Jarvis of Summersville.
Visitation services were held from 12 p.m. to 3 p.m. on Wednesday, August 2, 2023, at Wilson Smith Funeral Home in Clay with a private family burial following the service.
Online condolence may be sent to the family at www.carlwilsonfuneralhome.com.
Wilson Smith Funeral Home is honored to be serving the Scott family.