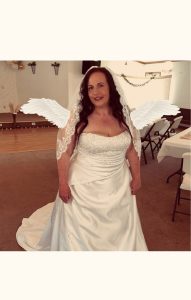 Katherine Louise Duffield Spradling, 47, of Clay, WV went home to be with the Lord on June 29th, 2023.
She is preceded in death by Okla Gordon Duffield and Matilda Ruth Duffield.
She is survived by her husband, James Travis Spradling; two sons, Chaseton and Colton Cutlip; one daughter, Kashayla Walker; three brothers, Lee, Wayne, and Dwayne Duffield; and one sister, Hope Duffield.
Visitation Service was held from 10 to 11 a.m. Saturday, July 8, 2023, at Wilson Smith Funeral Home, Clay, WV, with Minister, Jimmy Adkins officiating, Burial followed in the Duffield Cemetery, Duck, WV.
Online condolences may be sent to the family at www.carlwilsonfuneralhome.com.
Wilson Smith Funeral Home is honored to be serving the Spradling family.