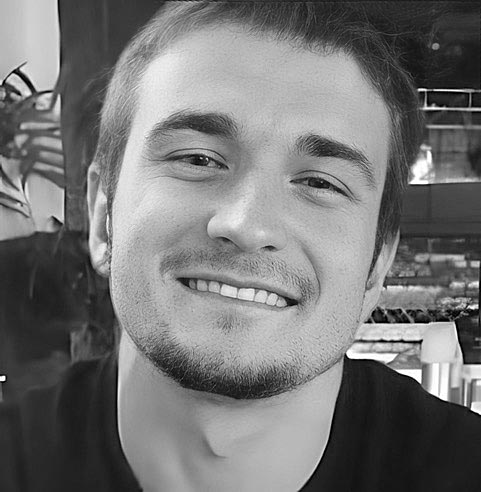 Jackie James Cummings, 27, of Clay, WV gained his heavenly wings and went to be with the Lord on September 24th, 2023. He was born on February 29th, 1996.
He was preceded in death by his maternal grandmother, Beverly Coen; paternal grandparents, Wesley and Patricia Cummings; Aunt, Melissa Drake; and cousins, Michael Keiffer, Isaac Murphy, and Bradley Wilson.
He is survived by his parents, James Cummings of Left Hand, WV, and Jerri Drake, of Gassaway, WV; maternal grandfather, Jerry Drake of Virginia Beach, VA; sisters, Jennifer (Logan) Wilson of Flatwoods, WV; Jaycee and Jemma Cummings of Clendenin, WV; Jozie and Jozelyn Cummings of Clay, WV; nephews, Wesley and Walker Smith of Flatwoods, WV; and countless aunts, uncles, and cousins that loved him dearly. The Mollohan family also played an important role in Jack's life, including Clark, Fannie, Michael, and Patrick.
Jack was a graduate of Clay County High School and a State Champion wrestler in 2014. He enjoyed hunting, fishing, riding four wheelers, dirt bikes, and making others laugh. He had an infectious smile, outgoing personality, and such a generous heart. He loved his family and enjoyed spending time with them. He was loved very much, and he will be missed dearly. He leaves behind many memories to cherish, and he will not be forgotten. May he rest in peace.
The family would like to thank everyone for their thoughts, prayers, support, and donations throughout this difficult time. We will forever be grateful. 
His visitation will be from 6 to 9 P.M. Wednesday, October 4th, 2023 at Roach Funeral Home, Gassaway. 
Jack's graveside service will be 11 A.M. Thursday, October 5th at Coen Cemetery, Chloe with Reverend Linn Schiefer officiating. 
Words of comfort and fond memories may be extended to the family at www.roachfuneralhome.com. 
Arrangements by Roach Funeral Home, Gassaway.