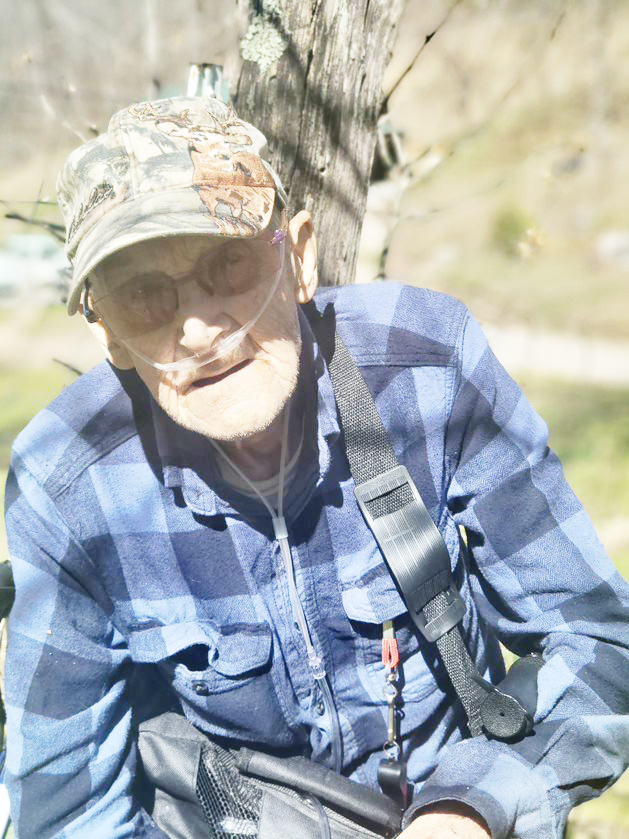 Homer Lee Neal of Indore, WV, born on August 23, 1933, entered into rest on Friday, April 14, 2023, at the age of 89.
He was a very loving husband, father and grandfather. He was an avid hunter and fisherman. He will be missed by many friends and family.
Homer is preceded in death by his loving wife Hattie Ruth Neal, his parents George and Lula Neal, his siblings and step siblings.
Homer is survived by his son, Samuel and wife Angel Neal; daughters, Mary Neal and partner Stacy Nottingham, Elizabeth Brown, Dolly Brown, June Roberts and husband Rob McMillian, Tammy Strader and husband Greg Strader; many grandchildren and great grandchildren, nieces and nephews whom he loved.
A graveside service was held at 1:00 p.m. on Friday, April 21, 2023, at the Neal Family Cemetery on Coon Hollow Road in Indore, WV.
Online condolence may be sent to the family at www.carlwilsonsmithfuneralhome.com.
Wilson Smith Funeral Home is honored to be serving the Neal family.