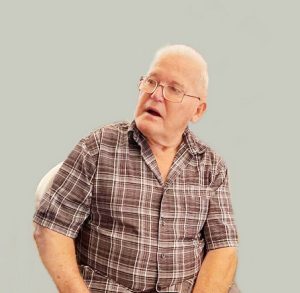 Franklin D. Rose, 84, of Leroy, died Thursday, May 11, 2023, at WVU Medicine Jackson General Hospital, Ripley.
He was born November 5, 1938, in Clay County, the son of the late Raymond and Hettie Rose.
In addition to his parents, he was preceded in death by two sisters and one brother.
Survivors include his wife, Mae Rose; stepdaughter and son-in-law, Carletta and Dave Johnston of Mineral Wells; stepson and daughter-in-law, Homer and Karen Bonnett of Daniels; four step grandchildren and six step great grandchildren; three sisters, Elvira Holcomb of Millersburg, Ohio, Onie Gray of Clay County and Mildred Bullard of Charleston; one brother, Garland Rose of Cool Ridge; several nieces and nephews.
Frank was a retired farmer and former employee of Ron Haynes Bridge Company. He was a Christian. Frank was a well-known gospel singer and had sung at the Nebo Gospel Sing for the past 69 years.
A funeral service was held at 1:00 p.m. Monday, May 15, at the John H. Taylor Funeral Home, Spencer, with the Rev. Larry Jones officiating. Burial followed at the Mt. Zion Cemetery, Gay.
The family received friends from 3-5 p.m. Sunday and one hour before the service Monday at the funeral home.
Condolences may be shared at www.taylorfuneralhomeinc.com.