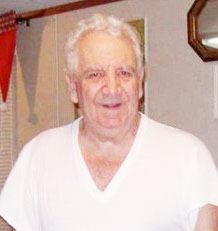 Eugene Brady Brown, 76, of Bickmore, went peacefully home to be with the Lord on May 17, 2023. He was born February 11, 1947, the youngest son of the late Marvel and Lura (Burchett) Brown. In addition to his parents, he is preceded in death by his sisters, Hazel (Brown) Williams, Paula (Brown) Corron, Katybelle (Brown) Rose, Betty Jane (Brown) Morris, brother, Marion Brown, and best friend, Jack Stone. 
Brady worked in the woods for Klonch Industries before retiring from Fola Coal Company in 2010. He was a member of Bickmore Baptist Church but attended Vaughan Baptist. He loved the Lord, his family, being outdoors, hunting, camping, raising a garden, a good campfire and good company.
He leaves behind his wife of 52 years, Retta (Holcomb) Brown; daughter, Amber Brown (Angie Baker); friends, Joney Jones, Susie and David Neal, Jackie Stone; and so so many nieces, nephews and friends.
Graveside services were held at 12:00 p.m. on Monday May 22, 2023, at Holcomb Cemetery, Bickmore, WV, with Ministers, Delmer Sizemore and Naaman Moore officiating.
Online condolences may be sent to the family at www.carlwilsonfuneralhome.com.
Wilson Smith is honored to be serving the Brown family.