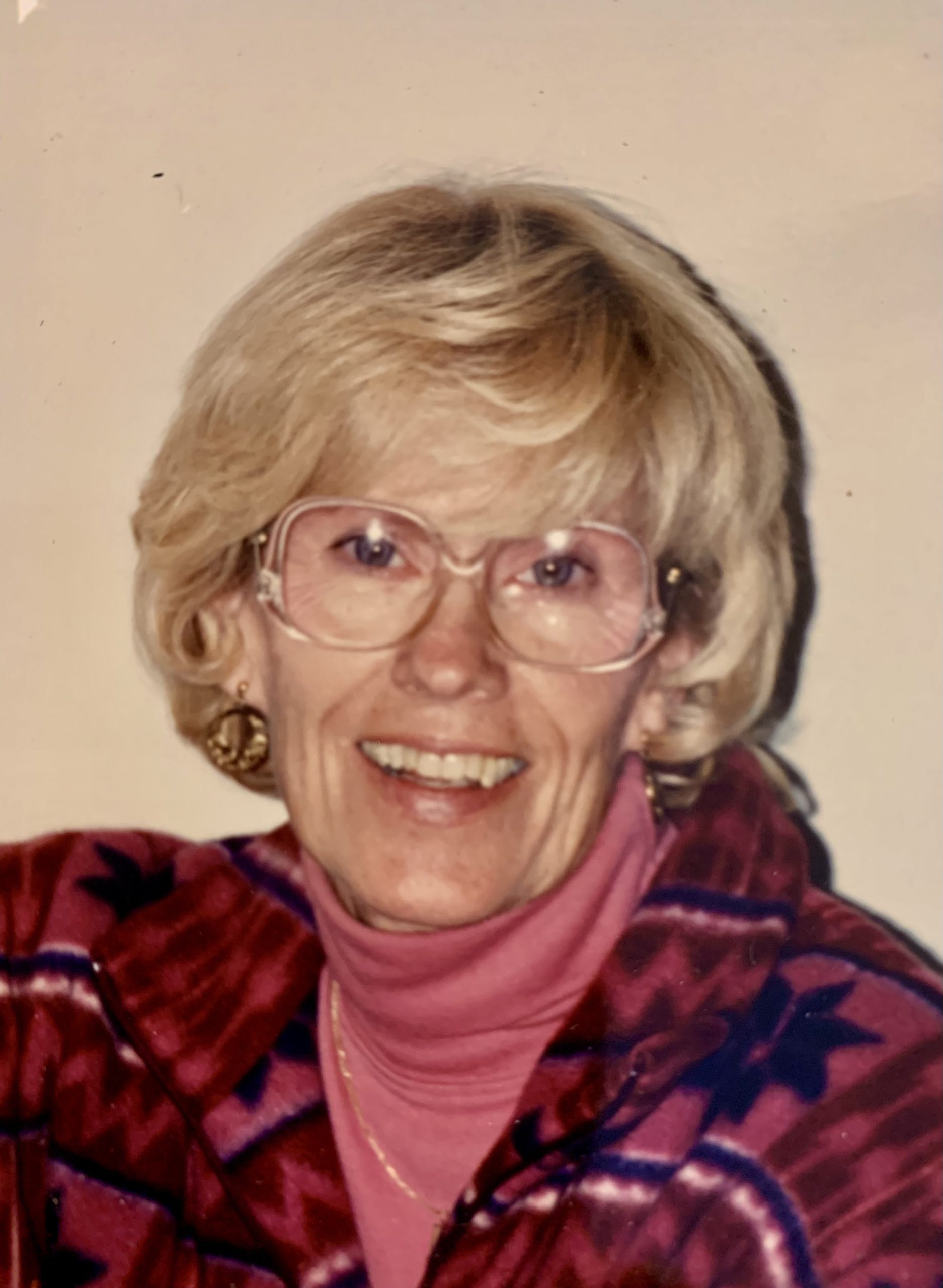 Henrico, NC- Eleanor Maxine Hamrick Paxton passed away peacefully at home "sittin' and lookin' pretty", surrounded by her family on Tuesday, September 5, 2023.
Eleanor was born on November 12, 1933 in Clay, West Virginia to Bishop L. Hamrick and Cora S. Truman. Lovingly nicknamed "Skinny", she was the sixth of eight surviving children. She was preceded in death by her parents, as well as brothers Leonard and Wallace, and sisters Ethel Taylor and June Odom. She is survived by her brother Zsoldos and her sisters Mary Belle Workman and Loretta Morris.
Eleanor grew up in a close-knit family who valued hard work, music, art, and worship. She enjoyed sharing stories about her happy childhood, and her tales of barefoot hijinx were never in short supply. She went on to marry Delano Laymon Paxton and they had two sons, Danny L. Paxton of Henrico, North Carolina and Steven L. Paxton of Fuquay-Varina, North Carolina. They moved to Roanoke Rapids in 1963, and then to beautiful Lake Gaston in 1971 where she remained until she passed.
Eleanor and Delano divorced in 1974, but they were good friends for many years until the time of his passing in 1997. Their grandkids had the great fortune of having both of them around whenever they came to visit, and are quite confident there was never a pair of grandparents more fun and witty to have ever existed.
Eleanor was a devout Baptist, and she read her Bible faithfully every day until her eyesight no longer allowed it. She could sing any number of hymns at the drop of a hat, often while also playing either the guitar or the autoharp. She loved singing with others and was an expert at picking out beautiful harmonies.
Eleanor retired from the Northampton County ABC Board in 1998, but continued to stay busy for many years with writing, gardening, caretaking, and expertly commandeering heavy farm equipment. She kept herself occupied taking care of her wooded lakefront property, as well as all who came to visit it. Her home was a favorite vacation spot of her grandchildren, and she expertly crafted the ideal place to create the most perfect and laugh-filled memories.
Eleanor is survived by seven grandchildren, who are honestly all a bit surprised she didn't outlive them herself. Her son Danny and his wife Julia (née Tant) have three boys: Ben Paxton of Henrico, North Carolina, Brad Paxton of South Hill, Virginia, and Lance Paxton of North Charleston, South Carolina. Her son Steve and his wife Sonya (née Holden) have one son and three daughters: Cameron Paxton of Cameron, Texas (not named after him, sadly), Adrienne Gragg of Coronado, California, Lindsay Packard of Taylor, Arizona, and Bethany Paxton of Gilbert, Arizona.
Ensuring that her legacy of incredible hard work and renowned silliness would endure, Eleanor was blessed with an eight-pack of great-grandchildren: Porter Knighton, Alexis Paxton, Ayden Paxton, Violet Packard, Noah Packard, Eve Packard, Belle Packard, and Jacob Packard. All of Eleanor's great-grandchildren are, as you might expect, wildly talented with brilliant senses of humor; it would be hard to be anything else with her in your family.
A graveside service will be held for close family and friends on Thursday, September 7, 2023.
Arrangements will be announced by Blaylock Funeral Home in Littleton. Online condolences may be made at www.blaylockfh.com.