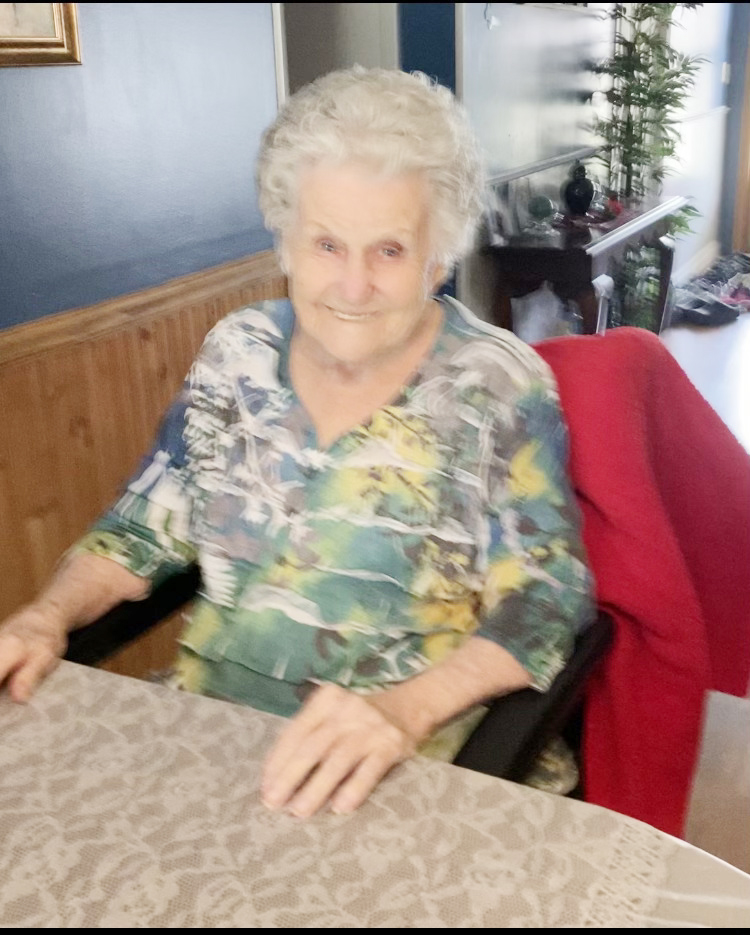 Dena Rose Morton Fitzwater, 95, of Dixie, went home to be with the Lord peacefully in her sleep, Thursday July 13, 2023.
Born on March 23, 1928, at Lizemores, Clay County, she was the daughter of the late Luther and Flora Baker Morton. In addition to her parents, she was preceded in death by her husband, Basil Fitzwater; her daughter, Lola Fitzwater Walker; son-in-laws Don Walker Jr. and Jimmy Mckinney; and granddaughter Angela Mullins. 
Dena leaves behind a multitude of people who loved and cherished her deeply, her children, Connie and Eugene Mullins of Dixie, Barbara McKinney of Belva, Richard and Shirley Fitzwater of Lizemores, 11 grandchildren, 21 great-grandchildren, and nine great-great grandchildren.
Dena was an active member of Lizemores United Methodist Church. A funeral service was held on Sunday July 16, 2023 at Lizemores Methodist Church with Pastor Don Dobbins officiating. Visitation began at 1:00 p.m. with services at 2:00 p.m. Burial followed in Morton Cemetery in Lizemores.
Online condolences may be sent to the family at www.wilsonsmithfuneralhome.com.
Wilson Smith is honored to be serving the Fitzwater Family.